Kateryna (22) from Ukraine, studying Japanese at Keio University who recently passed 1 grade Japanese Language Proficiency Test, speaking fluent Japanese, shared her story.
Q1. Why did you decide to study Japanese?
When I was very little, I watched a lot of Japanese anime on TV, like Sailor moon, Pokemon and others. From then, I had huge interest in Japan, and I admired Japanese culture. In the beginning, I only knew those anime though when I became a junior high school student, I have opened my interest to Cosplay as well, and also other Japanese TV shows which made me more into Japan. I just thought 'Japanese culture is amazing!'. Then, the major that has strongest connection with Japan is of course, Japanese Literature major and that is why I chose to study Japanese.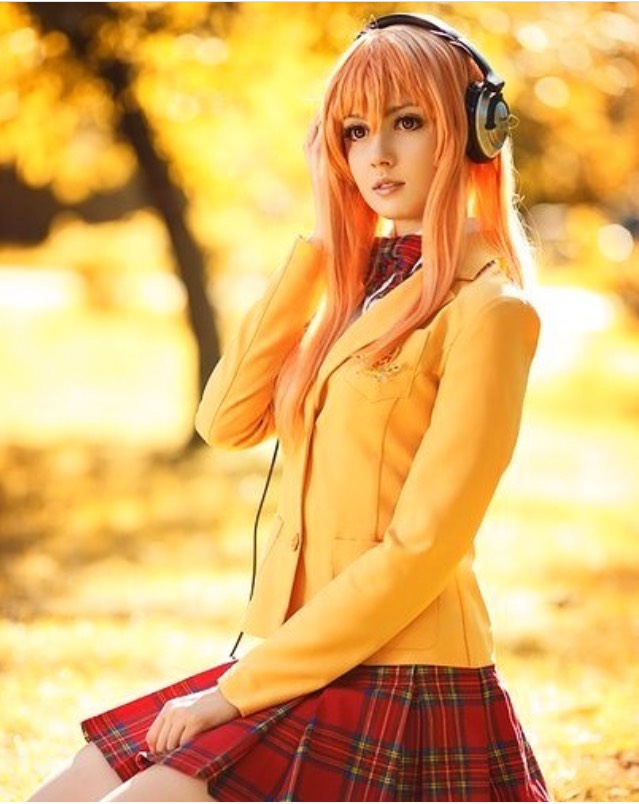 Q2. Was the choice to study abroad in Japan natural? / What was the advantage of coming to Japan with very high leveled Japanese?
Yes, it was very natural. I've dreamt about studying abroad in Japan for over 4 years, but I didn't have enough knowledge. I could have done the exchange program in Japan, though I thought if you didn't have good ability in Japanese, you wouldn't be able to know real Japan or communicate with Japanese locals. So, I decided to study longer before coming here so that I can know Japanese culture deeply and also work in Japan.
I actually work for excelsior cafe, near Mita campus. Especially at cafe as a waitress, being able to speak Japanese was something very necessary. Also, the 'Keigo'(Japanese honorific) is important, even though it's so difficult.
Q3. Was there a change in your image of Japan after started living in Japan?
Yes, it changed a little bit. I learned that Japanese people have two sides of intentions and words. Especially to foreigners, I thought they treat them a bit more like small children since they are foreigners, so I expected that I will be treated like that too once I start working. I didn't expect myself to be in charge of some responsibility though from the first day of work, I was in charge of the register even though I was a foreigner! I was so surprised that I was treated same as other Japanese co-workers.  I first thought that I would never be able to be in the society of Japanese people, but from this experience I figured that foreigners could be in it! Since then, I have never felt like I was 'OUT' of the society, and I felt very relieved about it.
She after talked about her wish to travel more in Japan and also work for TV industry in the future. By knowing what brought her here, and what she felt, we should be re-thinking and re-finding how we interact with people from foreign countries as well as the hidden attraction of Japan.
Written by Minori Tachibana