As soon as you step into a secondhand bookstore, your nose catches the smell of old books. You are surrounded by them as far as the eye can see, and in front of these various books, many people are browsing. Though most of them come here to buy the books they want to read, others come for a different reason: They come to buy the books they'll sell. The protagonist of this article, Seishi Uesugi, is one of them.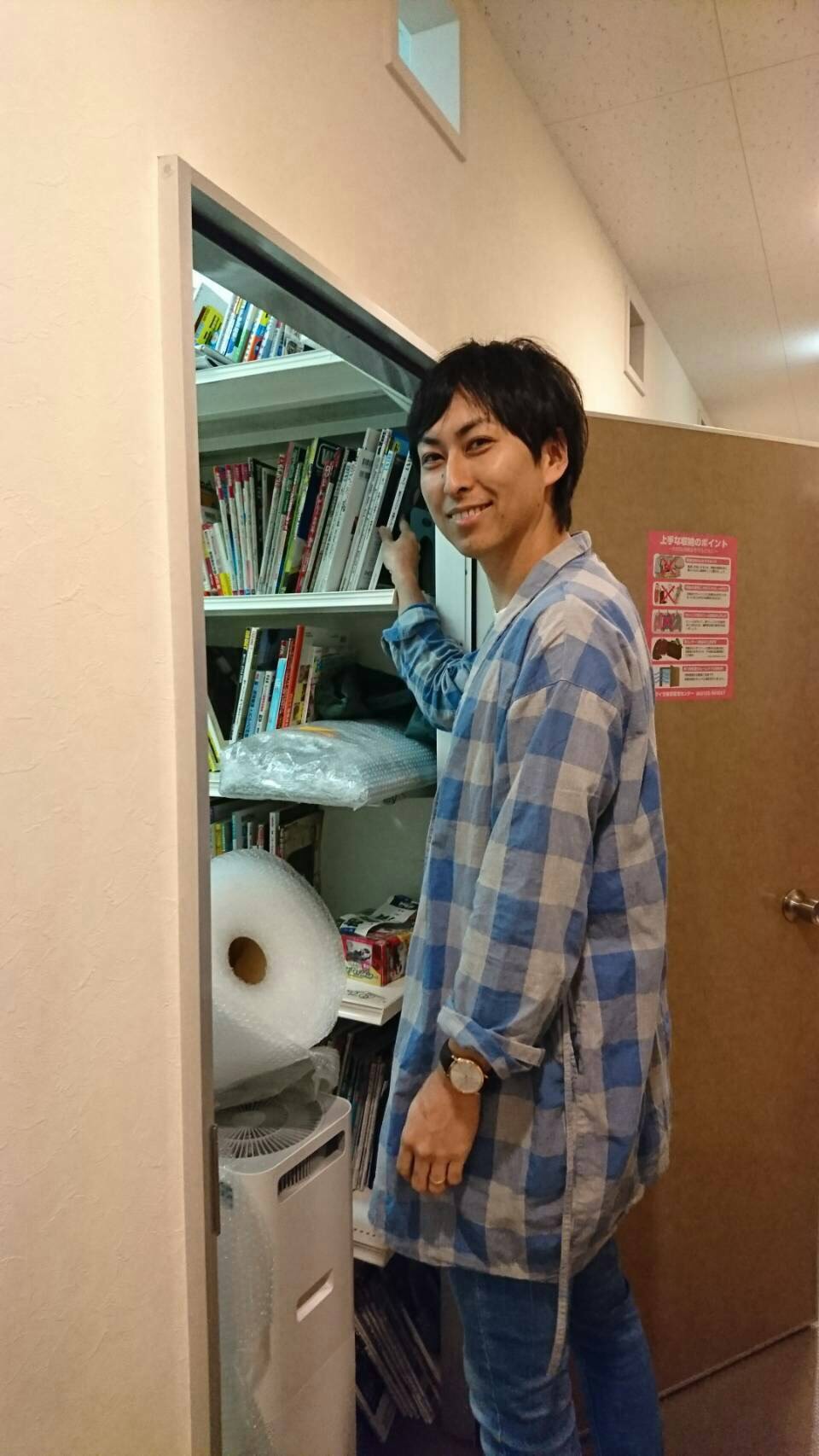 Mr. Uesugi was at a difficult crossroads before he graduated from university: he was told to go on to graduate school, but the study of mechanical engineering was too boring for him. He decided not to pursue graduate school and to do what he really liked. As he was good at cooking, Mr. Uesugi decided to work as an apprentice for a French pastry chef. The next problem, however, was that his salary was too low at no more than 460 yen an hour, and it became difficult to get by. Moreover, he had to pay the cost of his own social insurance because the restaurant did not provide it. For Mr. Uesugi, these weren't just personal problems, as he was planning to get married. After he tried several ways to earn money, he finally encountered sedori, which means buying books at a low price and selling them at a higher one.
"I bought a book for 50 yen and sold it for 4,800 yen," said Mr. Uesugi, remembering the old days. He had sold a 25 cm square book for a price that was about one-hundred times higher, and it was then that he thought sedori was profitable. This story may make you think of sedori as akin to gambling, but the difference is that the profits of sedori, according to Mr. Uesugi, are stable. To explain the reason why, the following is how sedori works.
First, sedrori starts in secondhand bookstores, but you shouldn't go on foot. Instead, you should go in a big car because you have to carry a lot of books back home; Mr. Uesugi bought around 24,000 books a month at the beginning. Then, when you arrive at the store, you'll face many bookshelves, so take your smartphone and check the market prices on Amazon. This is actually easier and more automatic than you would expect. Of course, you can't check all the books in the store, so you need to check the books that sell for a higher price, such as spiritual, medical, sewing, and self-help books. In short, you buy only the books that sell for a good price, so you don't lose money.
Next, let's move on to the process of selling books on Amazon. It is also important to note here to always buy in retail stores and to sell on Amazon. While only about 300 customers a day go to secondhand bookstores, there are more than 30 million users on Amazon. The implication of this is that retail stores eventually have to reduce their prices because of poor demand, but on Amazon you can sell products at a high price because of the great demand, and the margins become profits. As a result, Mr. Uesugi's profits total more than one million yen a month. If he had continued to work for the restaurant and became a chef, he would only have earned 400,000 yen a month. It was this big difference that made Mr. Uesugi completely break off his ties to cooking and become determined to make a living by sedori. Now, he sells not only books, but also appliances and toys.
Mr. Uesugi often runs across products where he does not understand where the value lies. For instance, there are people who pay a large sum of money for an old doll or a magazine from a previous year. For some reason, a heater was once sold in the summer.  Therefore, he says, "I wouldn't be able to make money if I bought products based on my own values."
Written by Narito Tanaka
Edited by Gengo Miura