Women quit their jobs when they have children. Until recently, this was the general trend in Japanese society. Now, however, more and more women keep working even after having children. Do to this reality, the role that on-site DC plays has become significant.
"Raise workers' children like humans." These are the words from the director of the Doronko Kai, a social welfare organization, Ms. Aika Yasunaga. She was a foreign affiliated company employee after graduating from Tokyo University of Science. Nineteen years ago, however, she entered the field of DC, questioning what DC should really be like. At that time, on-site company DC had already begun to appear, but it was inadequate and not effective; children were simply kept in rooms in the corner of the office under the pretense of "welfare". In general, however, it is no exaggeration to say that how children are raised from the ages of 0 to 5 has a huge influence on the formation of their personalities and it can determine their futures. Ms. Yasunaga, who had a baby boy around this age nineteen years ago, was worried about leaving her baby in this environment, so she came to the decision to establish a DC herself.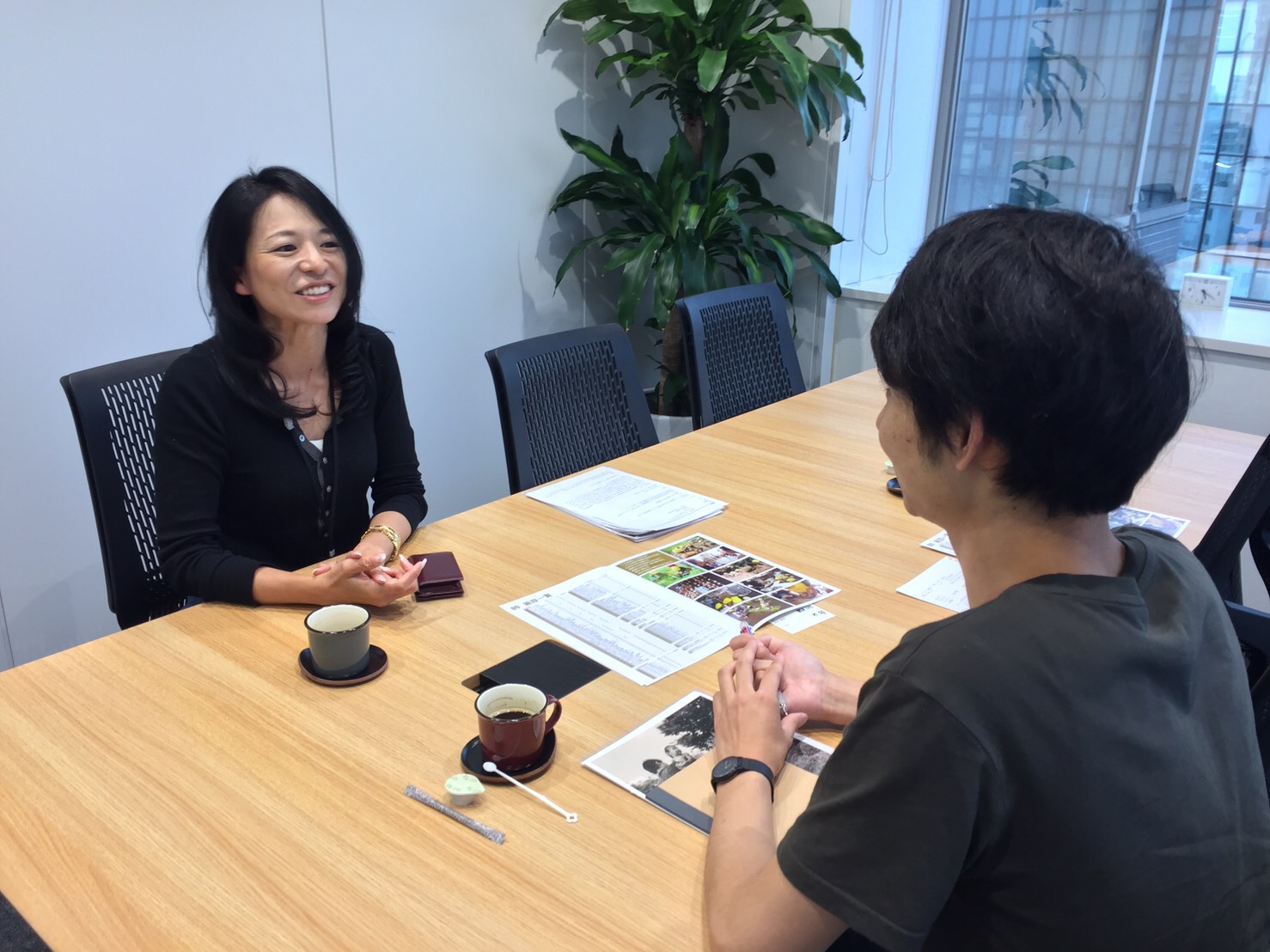 However, she faced some unexpected difficulties. One was a management problem. During her university days, Ms. Yasunaga had operated a cram school, which has no legal limit on the number of students who can attend, which means that accepting more students implies more profits. However, the management of a DC does not work in the same way, as national regulations are strict. The number of children accepted depends on the floor space, and there is also a legally required number of teachers per child. For example, to keep a 24-hour nursery open more than two teachers on call, even there is only one child. In other words, the ratio of the number of teachers required to the number of children is large, and accordingly, personnel expenses take up 80% of nursery management costs. Ms. Yasunaga says that about three out of ten times, in order to live a quiet life, elderly people tend to oppose the construction of new on-site nurseries, so careful explanations are important to deal with such problems.
The other problem is subsidies. When a company plans to build a DC, a large sum of money is needed to establish one. From two years ago, subsidies for establishing and furnishing DC began to be supplied by the government, but the current growth rate for company DCs is still low. As a result, subsidies also started being supplied to enroll not only children of employees but also of local residents in the area.
The majority of people using company DCs are people who have problems with their local DC's closing time or people who are waiting for admission to public DCs. There are many other challenges that Ms. Yasunaga and Japan today must solve such as the shortage of a DC teachers because of relatively low pay levels and the actual management of the DCs, she says, "Sometimes I get into trouble, but my work is to bring up children who have limitless potential, so it is a rewarding and satisfying job."
Written by Saya Takeda, Takeru Suzuki
Edited by Takeru Suzuki