Half of Japanese college students are currently enrolled in the national scholarship system and most of these scholarships are loans which will need to be paid back with interest.
Imagine you borrow \120,000 every month for 4 years from the Japan Student Services Organization (JSSO). Then, in addition to the original total amount of \5,760,000, you will have to pay an interest of approximately \600,000 or 10% of the total loan. In other words, the students who use the scholarship system will have to hold a heavy burden when they go out into society. Moreover, if you are late in paying back the loan, a 5% interest charge will be added to the principle. If you stop repayments, the court will send you a bill. Even if the debtor passes away, it is possible that the bereaved are asked to pay the rest of money. There is a relief system which extends the debt due date, but it doesn't reduce the amount they have to pay. In short, you may need to spend your entire life working to pay back the scholarship. This is the system which is provided by the JSSO which leads the scholarship enterprise of Japan.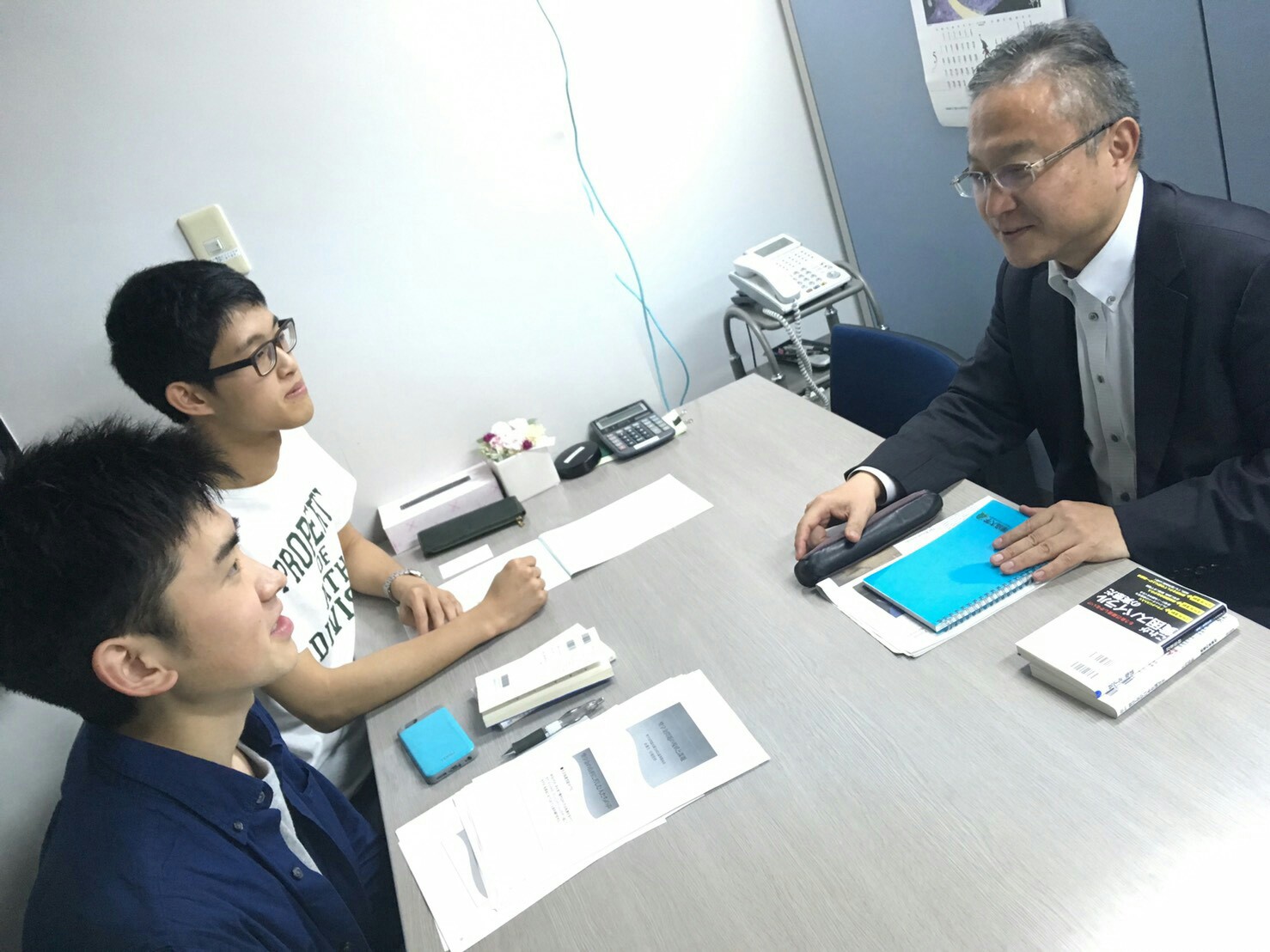 "I don't think that is right" said Yoshiharu Iwashige, a lawyer who specializes in scholarship problems. According to Mr. Iwashige, scholarships are little different than typical debt because you can borrow money without a realistic plan to pay it back. However, in today's job market, there is no guarantee of stable employment, and you don't know what will happen in the future. You might get sick, or even get in an accident. No matter what kind of situation you are in, the repayment system works automatically. Because of this, there are a lot of people who can't escape from the scholarship debts. He calls those people "victims". Mr. Iwashige said "Japan has expensive school fees yet the scholarship system is very weak. It means that if you want study but have no money, you have no choice but to get into debt. This is so outrageous."
To those "victims", he advised one thing. "If you feel like it is impossible to pay your debt back, please file for personal bankruptcy." There are some other ways, but personal bankruptcy usually works the best in many cases. If you file for bankruptcy, all your debts will be written off though any consigner or guarantor will remain liable for your debt. People around you won't know when you go into bankruptcy and you are allowed to keep \990,000 and some necessities. Most of us may think of people in bankruptcy as irresponsible who abandoned their responsibilities for repayment. Bankruptcy caused by a scholarship, however, is not a personal problem. It is because scholarship problems are related to school fees, parent's incomes, and all the other social problems that Japan is going through. "Personal bankruptcy is accepted as a right in order to live an unencumbered life," he said forcefully.
Written by Narito Tanaka
Yutaroh Kumagai
Minori Tachibana
Edited by Takeru Suzuki
~~~~~~~~~~~~~~~~~~~~~~~~~~~~~~~~~~~~~~
「学生をむしばむ奨学金」
現在、日本の学生の二人に一人は借りている奨学金。そしてそのほとんどが卒業後に返さなければならない、所謂「貸与型奨学金」である。
仮に4年間、毎月12万を「日本学生支援機構」から借りたとしよう。すると、総額は576万円となり、20年返済で仮に年3%の利息を加えると637万5730円となる。卒業後、学生はずっしりと重い借金を背負って、社会へと出て行くわけである。もし返す期限に遅れたら年5%の延滞金を上乗せされ、ブラックリストに信用情報を載せられる。返済が滞れば、裁判所から支払いの請求を送られる。受給者本人が亡くなっても請求書は白紙にならず、それはそのまま遺族の肩にのしかかることもある。救済制度はあるが、その中心は返済期間を伸ばすだけであって、返済金額は減らない。つまり、一生を使って返済していくことになりかねないのである。これが、日本の奨学金事業を担う「日本学生支援機構」の仕組みである。
「おかしな話だと思うんです。」奨学金問題対策全国会議の事務局長、岩重佳治弁護士(59)は憤りをあらわにする。彼に言わせれば、奨学金は一般的な借金とは大きく異なるという。なぜなら、たとえ返せる当てが無くても奨学金は借りることが出来るからである。けれども、今の世の中安定した職に就けるという保証はないし、突然何が起こるかもわからない。大病を患うかもしれないし、事故に遭うことさえありえる。しかし、いかなる壁にぶつかったとしても、奨学金の返済処理はほぼ機械的になされる。そして、当然そこから抜け出せない人も多く存在する。そんな彼らを岩重氏は「被害者」と読んでいる。「日本は学費が高く、それでもって奨学金制度が貧弱で、でも借金で賄わせる。そうすると、たまたまお金の無い状況で進学しようと思うと、借金をせざるをえない。とても、理不尽な話ですよね。」
そのような「被害者」に、岩重氏は次のような道を提示する。「払えないと思ったら、自己破産を利用すべき。」他にもいくらか方法はあるが、自己破産が多くのケースで有効な方法になりうるという。日本では破産をすれば、奨学金の借金も棒引きになる(但し、借主本人が破産しても、保証人は責任を免れない)。つまり、死してなお消えない借金が、自己破産をすれば帳消しになるのだ。自己破産しても周りの人に知られることはない。また、破産手続中、職の資格が制限されることもあるが、一部の資格のみで、財産においても、生活に欠かせない家財道具、99万円までの現金などは所持できる。私たちの多くは"破産"という言葉に、大抵の場合悪い印象を抱くことだろう。だが、そもそも奨学金による破産は個人の責任ではない。なぜなら、奨学金の問題は、学費の高騰、親の所得の低下、そして若年層の雇用の劣化など、日本社会全体の問題に関わっているからだ。「自己破産は人間らしい生活を送る権利として認められているんです。」と彼は最後に語ってくれた。