"Slowly move it to the left." Following the voice of the instructor, the student turns the drone smoothly to the left. The area where the pair is operating the drone is large enough for it freely fly around. This is the Tokyo branch of Drone School Japan, the biggest drone school in the world. Many people come here to learn how to fly.
"Most of the students are professionals engaged in construction-related jobs", said Nobuhiko Suzuki, the CEO of Hummingbird Co., Ltd., which operates the school. In their work, they use drones in dangerous activities such as checking infrastructure. Drones themselves vary in size, from small to large. The school is equipped with about forty drones, including small ones for photography, and bigger ones for spraying pesticides. One useful aspect of the school is that students can learn how to operate the specific type of drone that they intend to use.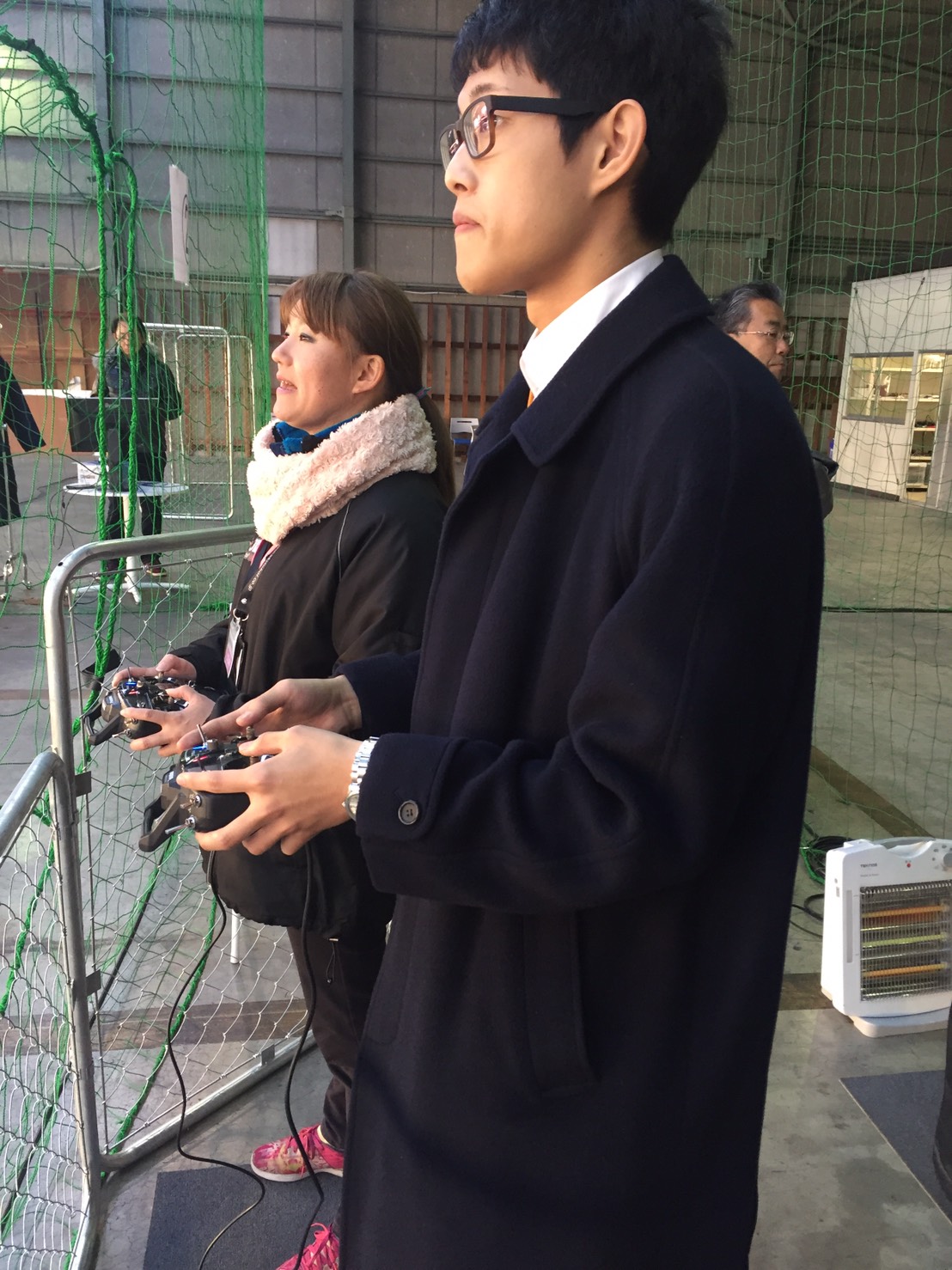 According to Suzuki, many people think that operating drones is easy. I thought so too. However, when I tried it, I found it much more difficult than I had expected. First, you have to memorize the various controls on the remote: forward, backward, right, left, up, down, and so forth. For instance, I moved the drone up when I had intended to move it forward. Second, it is hard to keep drones in place because they are susceptible to wind. This is no problem when using drones as a hobby, but when checking infrastructure, for example, one minor mistake can bring about a serious accident; hence the necessity to enroll in drone schools in order to learn the proper techniques.
Anyone who applies can enroll in Drone School Japan. Students have one-on-one lessons in a facility that measures about 10,000 square meters and there is no worry about crashing as instructors also carry remote controllers. Furthermore, it is necessary to learn not only how to operate a drone but also about the ethical issues such as secret filming so that no one abuses them. It is only after understanding all this and passing the exam that you are finally allowed to graduate from the school.
There is no denying that drones will replace a large number of human workers. However, it is also true that the widespread prevalence of drones will lead to the demand of a kind of new job: drone pilots. According to PricewaterhouseCoopers, 140,000 drone pilots will be needed in the future. "My goal is to make a drone school where drones will create employment, not deprive us of it," said Suzuki.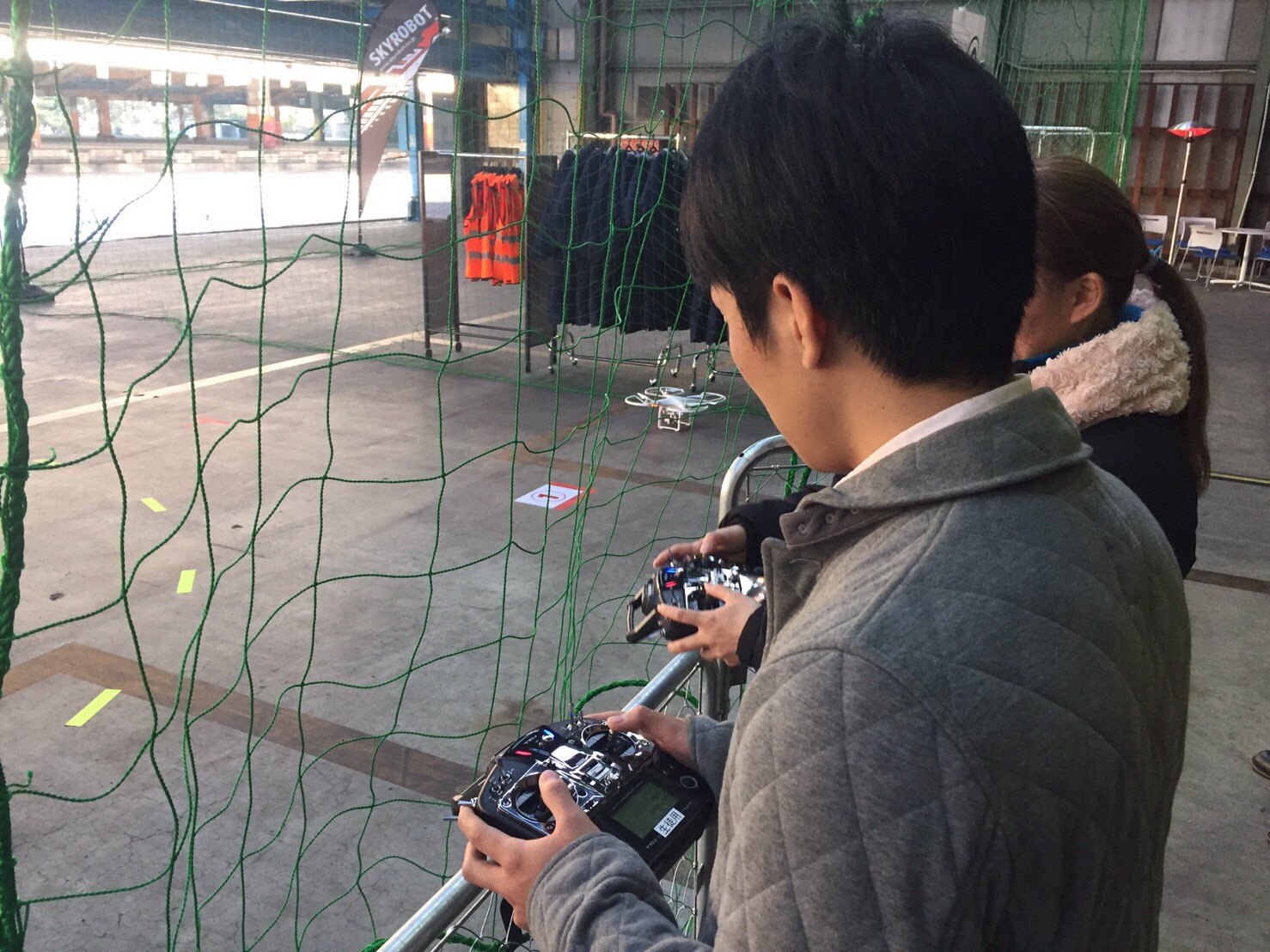 Post Script
Before interviewing, an article on the Internet caught my eyes. "Japan's First Drone High School". I thought it was a joke at first, but and then I found it true. Drone High School seems like a usual high school except that the students study about drones. I wonder what their school life is like. The school makes me not only feel interested in itself, but also strongly feel the great demand for the engineers of drones. The number of drone schools like these will be getting larger and larger.              Narito Tanaka