When he was riding a train on his way to the university, his phone vibrates, a text from his Japanese friend. "Are you up?" She always checks in to make sure that he arrives before the professor takes attendance. Switching the language from Hangul to Japanese, he reply to her. "I'm already in Meguro." In a few seconds, she replies half-jokingly. "Oh! You can earn the credit then." This is a daily conversation between Gong Doyoung, an exchange student from Korea and his Japanese friend.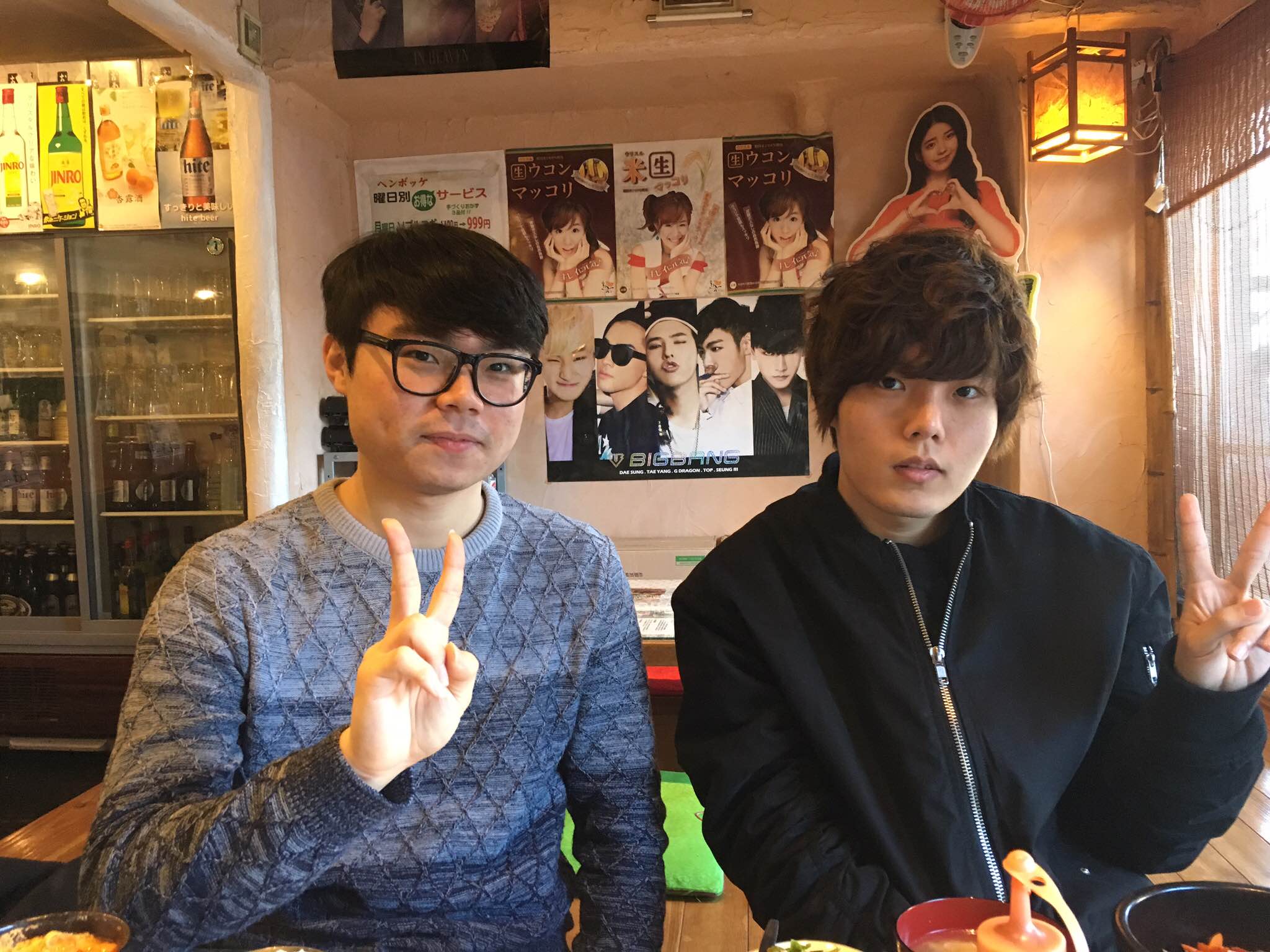 Kwon Doyoun, 20, and his fellow Korean student, Chu Yeonjun, 21, are sophomores at Keio University. Kwon studies human science and Chu studies library and information science. They have built close relationships with Japanese students through campus life. Together they study prepare for the exams and enjoy club activities. However, sometimes, Japan-Korea relation casts a shadow on their daily life.
"I was shocked when a close Japanese friend of mine said he hates Korea, I got scared." said Yeonjun. He has also encountered a question, which labeled him anti-Japan. Yeonjun thinks that such antagonistic sentiment has something to do with one's family background. In case of Yeonjun, he spent some time with Japanese couple, so he didn't have bad impression of Japan nor Japanese. As for Doyoung, some of his relatives don't like Japan but his father has neutral idea about Japan, so he didn't form any bad impression.  He decided to study in Japan without any negative impression.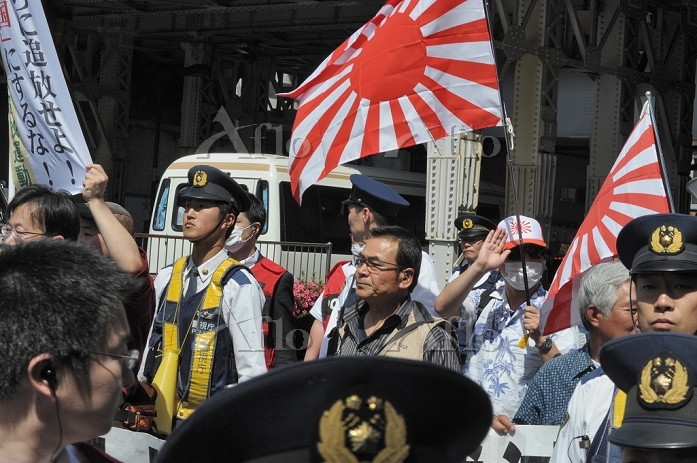 There have been many problems between the two countries regarding the issue of history. Two countries collide frequently in politics, and that resulted in anti-Japan demonstrations in Korea as well as "hate-speech" in Japan toward the Korean residents. These phenomena deteriorate Japan-Korea relationships. According to a joint opinion poll conducted by the Genron NPO of Japan and EAI (East Asia Institution) of Korea, 70% of the Koreans have negative feelings about Japan while 54% of Japanese respondents have negative feelings about Korea.
Yeonjun did a research using YouTube. He typed in "Japan" in Hangul, and he found a lot of videos about Japanese food and culture. On the contrary, a keyword search of "Korea" in Japanese, he found a long list of videos that insults Korea.
"I think there is a difference between the Japanese and the Koreans of political problems. The Koreans don't necessarily dislike Japan or its people even if they don't like Japanese politicians." Yeonjun said. Having lived in Japan for two years in Japan as an international student, he concluded that people could have positive discoveries through communicating directly each other.
Written by Yamaha Sato, Ririko Tanifuji
                                                Edited by Arito Otomo
Postscript
To write this article, I talked with my friends, Kwon Doyoun and Chu Yeonjun before they go back to their country to go army. It was a meaningful opportunity to think over Japan-Korea relationship.
I got  interests in Japan-Korea relationship while I spent time with them and I'm thankful to them from the bottom of my heart. I hope to see them again after their obligation.
Yamaha Sato
I've been thinking about the relationships between Korea and Japan since I'm learning Korean and Korean culture. I could learn that there is a difference of the way of thinking about political problems between Japanese and Koreans through writing this article. And I realized the importance of learning problems between Japan and Korea more deeply. I'm going to learn them more.
Ririko Tanifuji