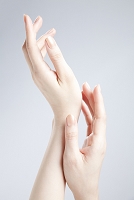 Japanese women in the 1980s wanted to get a darker skin.They traveled to beaches itching to get tanned. In the beginning of 2000, Ganguro (black face)-makeup was popular among women in their teens and 20's. In response to its growing popularity as can be seen from many tanning salons coming into business for women who were not satisfied with natural sunlight. However, these women have now disappeared almost entirely. It seems that tanning and Ganguro-makeup were just fads which quickly faded away.
"Clear skin has been the adoration of Japanese women from one generation to another," said Ms. Tomizawa Yoko and Ms. Tokuno Miwako, lab workers at POLA Research Institute of Beauty and Culture.
This institute, where about 6,500 make-up accesories and 15,000 literatures are stored, has conducted researches on cultures and histories of makeups at home and overseas, and on the aesthetic consciousness of women for 39 years.
According to these researchers, even though the makeup trends are constantly changing, it seems that our sense of beauty –such as white, moisture skin-have long been inherited like DNA in spite of changing of makeup trends.
The Japanese climate, which is fairly humid throughout the year and short span with strong UV rays has a positive impact on our skin. These factors play an important role in shaping our ideal image of bright and finely textured skin.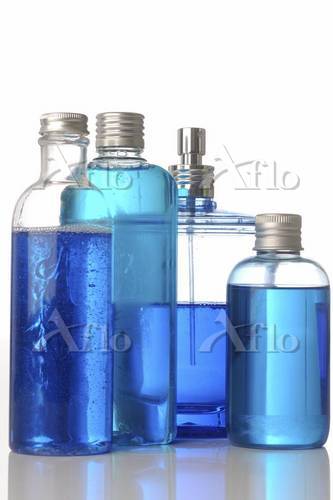 Japanese women avoid to getting tanned throughout the year. It is no wonder they put on sunscreen block on more than once a day when they get out from a powder room during summer. Even in fall when sunlight becomes weaker, people can find sunscreen in drugstores. Avoiding sunburn has become a custom. That is why people go out and buy curtains and windows that are UV protected.
"Japanese value to use skin lotion and beauty cream formoisturizing". Ms. Tomizawa says. According to a research done by Yano research institute in 2013, skin care products account for 46% of the sales of cosmetics whereas makeup products account for 22%. In Europe, cleansing products are popular whereas in Japan, consumers prefer skin lotions and creams instead.
"I want Japanese women to feel proud to value the beauty of skin." concludes Ms. Tokuno. Even if any trend of cosmetics spreads, Japanese will always treasure the beautiful skin.
Written by Sakura Suga, Kyouko Yoshioka
Edited by Tatsuki Yokosawa
Postscript
Make-up is what it takes for every girl. Again I found the desire to be beautiful is always the nature of women despite of the trend changes and the differences among cultures. It was the first time to write an article in English. I'm really pleased to broaden my world throughout an interview and express my words in English.
Sakura Suga
I thought people must think skin with plenty of moisture is beautiful so I was surprised that it's not same except Asian countries. However all women may have the same aspiring for beauty even though they have different image of beautiful woman. Brazilian women try hard exercise to get plump butt and Iranian women have cosmetic surgery to make their nose smaller. I feel sympathy with them who live in different culture and have same yearning.
Kyoko Yoshioka