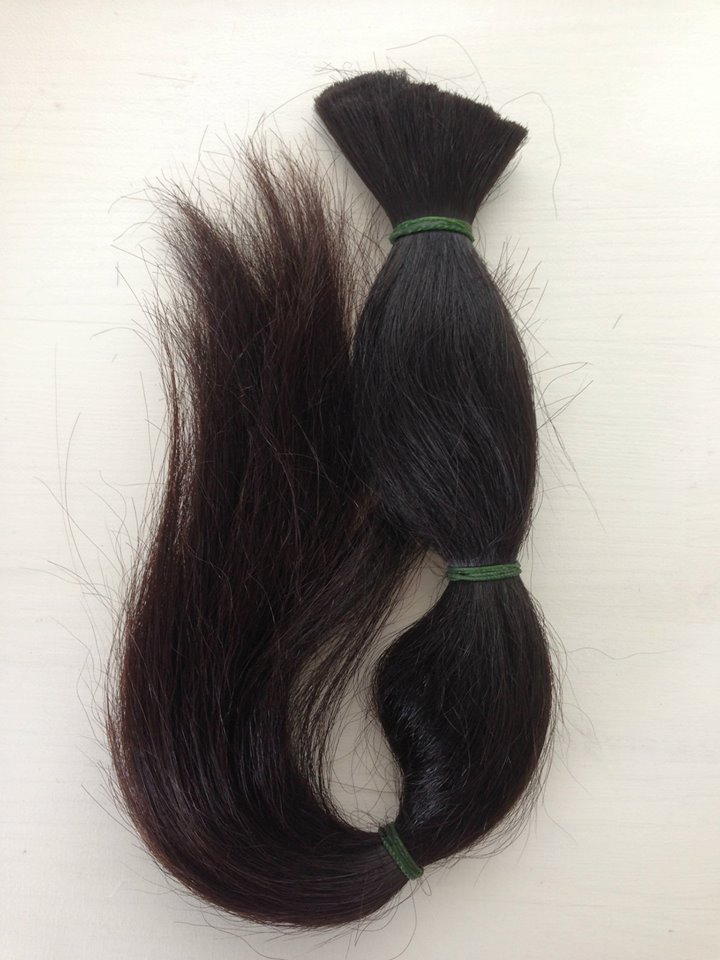 You feel as though we turn into a different person after a haircut particularly when we try a new hairstyle in a salon. Some people look at themselves in the mirror with a little different state of mind.
For a 15-year-old high school student who has lost her hair for one and a half year due to cancer, it meant more than just getting a new hairstyle.
"It has been a long time to see my real smile in the mirror when my hairstyle was completed," she says.
Japan Hair Donation & Charity (JHDAC), a NPO, provides children under 18-year-old with wigs that are made of hair donated by people throughout the country. The organization emulated the American hair charity. Since commercially available wigs are usually too big for children, the JHDAC donates tailored made wigs to people who suffer from cancer and other diseases.
The organization was established in 2008 by three hair dressers in Osaka who wanted to do more to contribute to the society.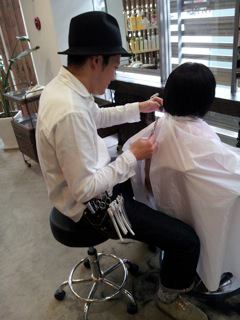 It requires a considerable amount of labor to make a wig. Just to make one wig, they need hair that came from 20 to 30 people. These bundles of hairs are cut to be the same length and sent to factories in China where special treatment is given. After the treatment, they adjust the color and condition. A Japanese company designs wigs according to head measurement. Finally, Mr. Kichi Watanabe, one of the founders and head of the JHDAC, gives a haircut, and "onewig" is completed. The name implies that the wig is exclusively made for one person. These expenses are covered by the members' personal income and donations. It takes two years to come into the person's possession.
"Onewig" not only helps recipients financially because human hair wigs are very expensive, but it also gives them great hope. Mika Nakajima, "onewig" user and a university student in Gunma Prefecture, learned about the JHDAC through SNS three years ago.
"Many people worked together to produce 'onewig'. I feel their support and encouragement," she says.
Now, with the wig, she is confident about her looks and feels more comfortable going outside.
When JHDAC provided "onewig" for a child with atrichia, his parents were more delighted with the child himself.
"When I realized that "onewig" has the power to make people happy, we were happy that we did it," Watanabe recalled.
Written by Tatsuki Yokosawa, Ryo Takeda, Kyoko Yoshioka
Edited by Tatsuki Yokosawa
Postscript
I came to know what hair donation is and what members of JHDAC and wig users think through writing this article. Also, the attitude that giving to charity is a matter of course would prevail further and further in Japan. (Tatsuki Yokosawa)
When people know I'm writing about JHDAC, they seemed to have more interests about it than I expected. Japanese young people are said to have little awareness of charity and volunteer. However their act will probably change if only there is a opportunity to translate their interests into action. (Kyouko Yoshioka)
There is two types in volunteer activities: one where you can see the person who needs help and another you cannot .Although we cannot determine which one transcends the other, hair donation has inexpressible kindness to give total strangers the joy of living, I feel.
(Ryo Takeda)