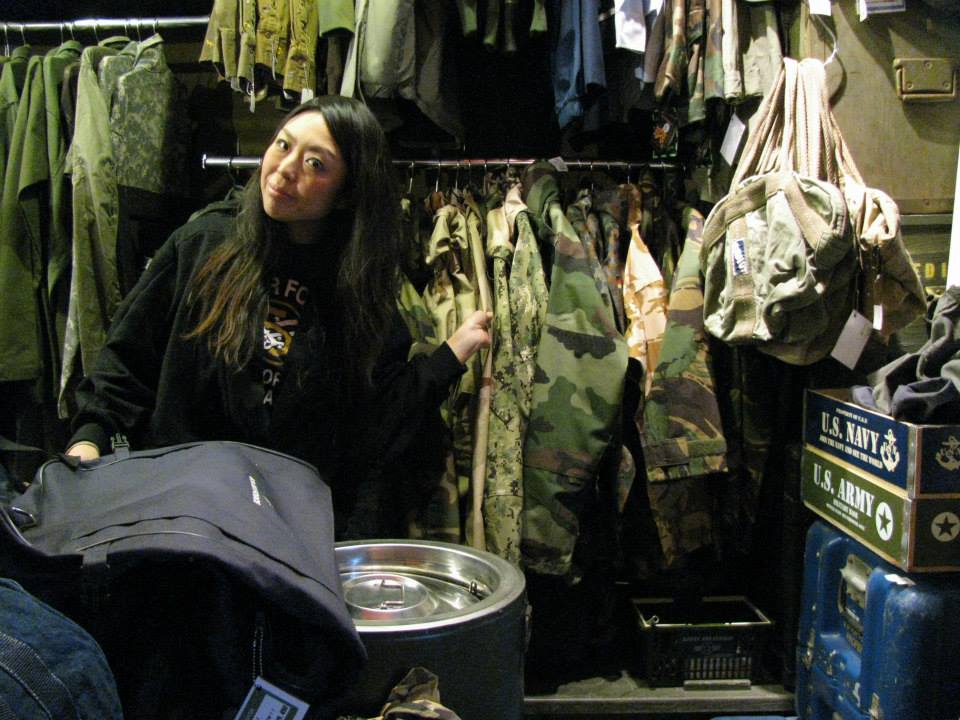 Nearly 70 years have passed since the end of World WarⅡ,but many US military bases are still remain in Japan. Unique culture has grown around the bases, while there are many social issues and political debates over the US military presence including friction between bases and local residents.
Musicians, graphic artists and writers lived around Yokota Air Base, Fussa, Tokyo, in the 1970's and their influence can be found in today's pop culture.
Yokota Air Base lies on Route16, where you can see a lot of stores that sell American antiques, army-surplus, military goods or second hand clothes. It is just like a little America. At these stores as well as music clubs and pubs you can use US dollars. The shop owners are almost of Japanese.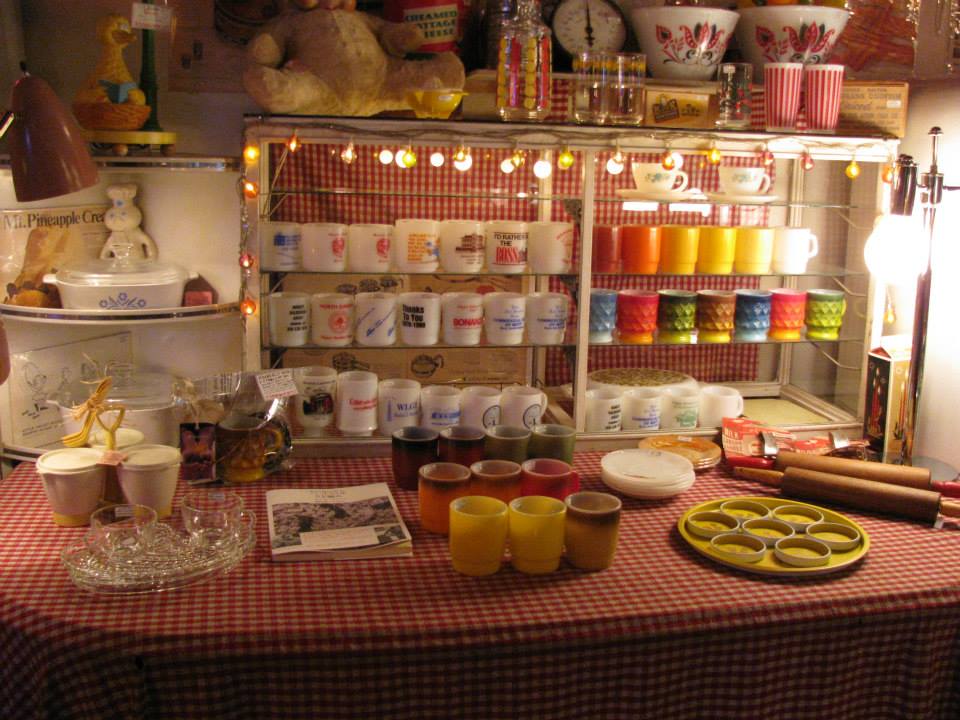 "I guess we think and act like Americans," Asami Enomoto, said, a clerk of D-GARAGE, a military shop. She said shops in this area do not compete against each other but they help one another.
  "It's important that we all are happy."
If a store does not have an item that a customer is looking for, it contacts other stores to ask if they have it.
BIG MAMA is an antique shop that sells American tableware, furniture and accessories of the 50's and 60's.
"Many people who come to Fussa are inspired by American antiques and understand the values," said Megumi Hirokawa, the store's buyer.
Ms Hirokawa actively promotes Fussa by talking on magazines and providing information of Fussa on Website.
When we talk about US military bases in Japan we tend to think of the Japan-US security alliance. However, it is interesting that a unique culture has emerged absorbing American spirit.
Written by Karen Yamazaki, Ryuta Kawamura
 Edited by Reita Kobayashi
Postscript
I have lived near Yokota Air Base since I was born. I have suffered from the noise of planes. On the other hand I admire the unique culture in this area.When we hear about US military bases in Japan we tend to think of the political issues. This time, however, I tried to focus on only the culture. I want to have multiple perspectives when I think about various issues.
Karen Yamazaki
Originally, I don't know about Fussa at all. I got interested in Fussa just because Fussa is the town where many rock artists are related to. When I visited Fussa, I felt good atmosphere which is unique and can't be felt only in Fussa. Next time, I want to go to yu-kou (friendship) festival, which is held in Yokota base in summer!
Ryuta Kawamura