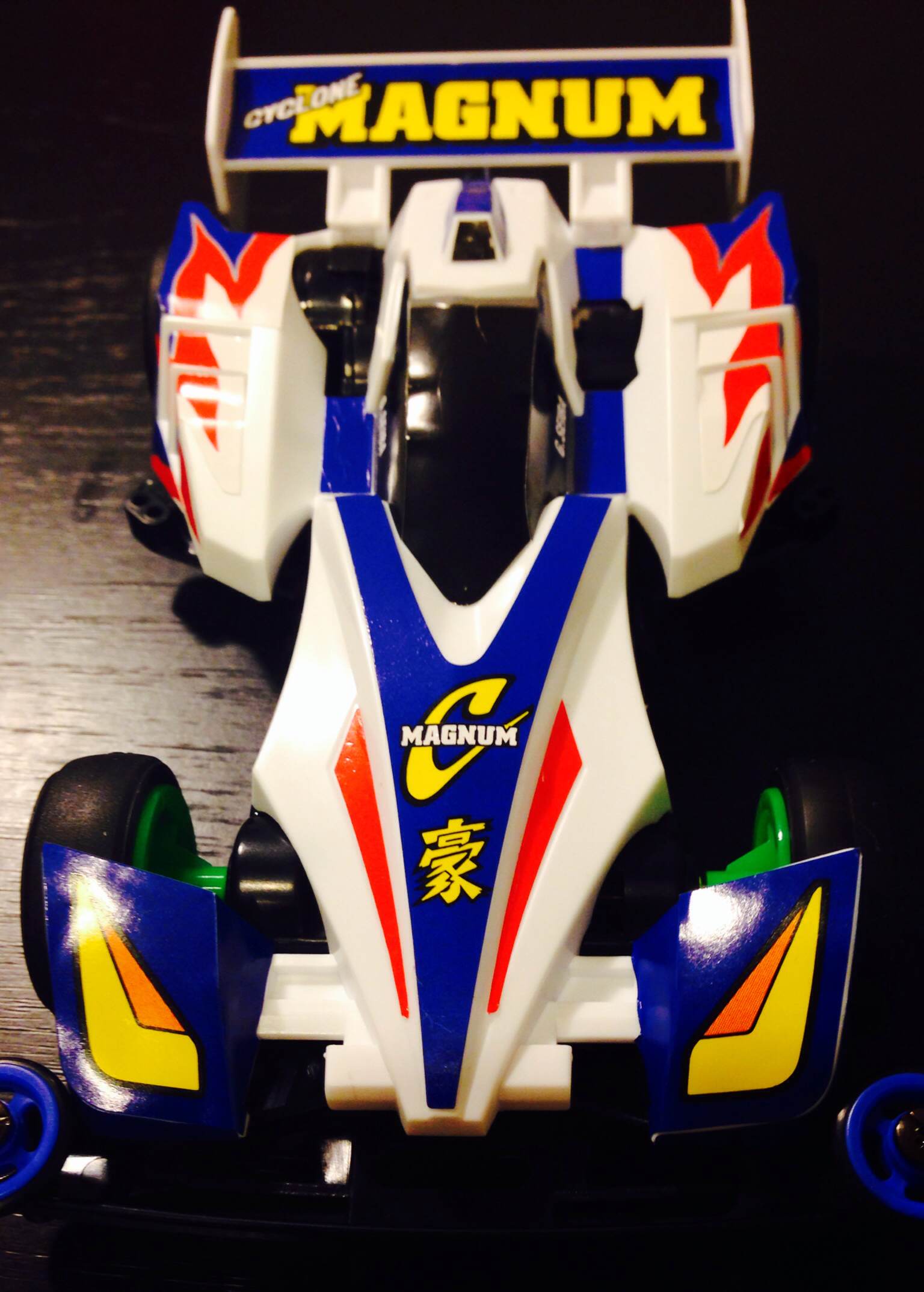 Twenty years ago in Japan, a toy was very popular among boys.  Its name is "Mini 4WD" (four-wheel drive) which is based on Formula 1 cars composed of a body, chassis, motor, gear, tire, wheel and such.  Its size is one-thirty second of real F1 cars which is about 7×10cm long.  One can make it up easily by fitting the parts and tightening the screws.
       A Mini 4WD, powered by its motor and batteries, runs approximately at twenty five miles per hour.  It was well-known especially between the late 1980's and 2000.  I also recall myself enjoying running those cars in a park.  Recently, the boom has been coming back because its popularity has passed down by generation to generation. 
       Some boys and fathers race each other's car in the "Tamiya Plamodel(plastic model) Factory," located in Shimbashi, Tokyo.  Here, a racing course is set along with some specific time for a family to spend on the weekends.
       "As my car is speeding up, my eyes are glued to it constantly and I feel exhilarated," a seven year-old boy tells me.  He explains how he first got his own Mini 4WD at age five.  In the beginning, he had some difficulty building his car, but he gradually learned how to customize it and is now engrossed in it.
       "I evidently can tell how much my son is interested in his Mini4WD when I observe him playing with it," emphasizes the boy's father.  He states that when the boy was much younger, he used to make light of toys.  In general, the boy did not see any importance in toys, but Mini4WD was remarkably special to him.  It was influential enough to alter his view towards toys and played a great role in his childhood.
Koki Kinoshita
English edited by Serina Omata