"Well-dressed men and women were having champagne during the intermission," said a Keio University student, who saw an opera for the first time to write an essay for a class, and felt out of place. "The theatre is, after all, for the upper class intellectuals," she said.
Performing arts are not popular among young people. According to the figures taken by New National Theater Tokyo, those who are 40-year-old or younger consist of only about 10 percent of opera audiences.
"You cannot follow an original story without having read the original book. For this hard work, I am not willing to pay for an opera-night," said a Japanese university student living in Tokyo.
Performing arts such as opera, play and ballet do not seem friendly to the youth. They look too fashionable and sound too valuable.
Since 2006, New National Theater Tokyo has offered "Academic Plan", affordable tickets for young people to enjoy operas, ballets and plays. Free registration of the Academic Plan Membership would allow university students to buy orchestra seats of opera productions for 5,000 yen, which usually costs more than 20,000 yen.
More than 10,000 people registered, but only 1,500 tickets were sold during the 2012-13 season. The figure itself does not clearly show that the situation has improved, but Mr. Umeda Junichi, the general manager of the theatre, believes that the plan helps increase loyal theatre fans.
"People keep coming back to the theatre, once they fall in love with it," he says.
New National Theater Tokyo is not the only one that offers student discounts. Other theaters and orchestras like Tokyo Symphonies Orchestra, Tokyo Philharmonic Orchestra, offer student discount tickets at an average of 1000 yen. Theaters are in fact trying to reach out to young people, who shy away from performing arts without trying them first, Umeda explains.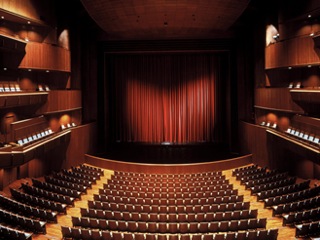 "It is a privilege of being a student. You can see a great performance by the finest artists for only 5000yen."
A new experience opens your eyes. You do not need the knowledge. Just take the first step.
"Movements were dynamic, voices were rich. It was much more enjoyable than I've ever expected," said a student who saw an opera for the first time. "Opera can be fun"
Edited by Shota Saito
Written by Aimi Asai, Shun Osaki