In Japan, there are craftsmen who called "Tobi," a bird name, kite in English. They are named so because they can move as if they were birds. During the Edo period (1603~1868), Tobi played an important roles in holding ceremonial occasions and fire fighting in addition to construction work. Even at present, they still make portable shrines for festivals.
Today, in construction sites, they make frames of the constructions, lay out the framework around the construction in order to work safely and efficiently for other carpenters, and fix heavy machinery to lift up and down heavy materials.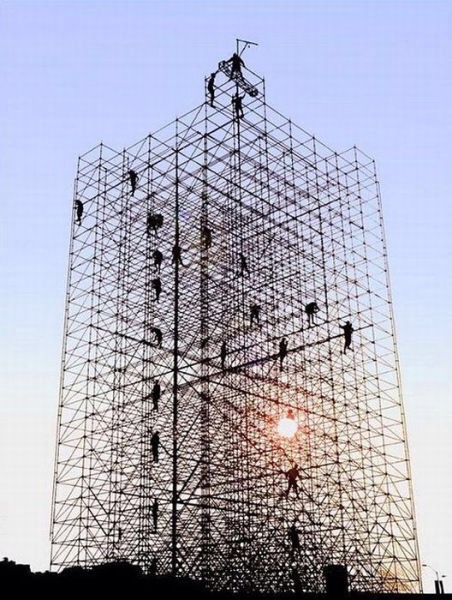 "The works of Tobi are essential in construction site." said Seiji Iwadate, 34, an experienced Tobi who works for Rikimaru construction firm, which located at Edogawa, Tokyo.
He entered the industry soon after the junior high school graduation since he admired his father who was also a Tobi. The works were hard, but he enjoyed learning the works.
He told that he had experienced severe times as well as exciting times. Their works are not only heavy duty but also dangerous. Sometimes Tobis carry materials that are bigger and heavier than their bodies, and work on very narrow space over 100 meters high from the ground with only one safety rope. Mr. Iwadate has come close to fall and drop materials from heights, but he said he had experienced no serious injury for 18 years, because he always managed to prevent accidents.
"I'll quit this job if I get hurt because I feel ashamed of myself. I take such pride."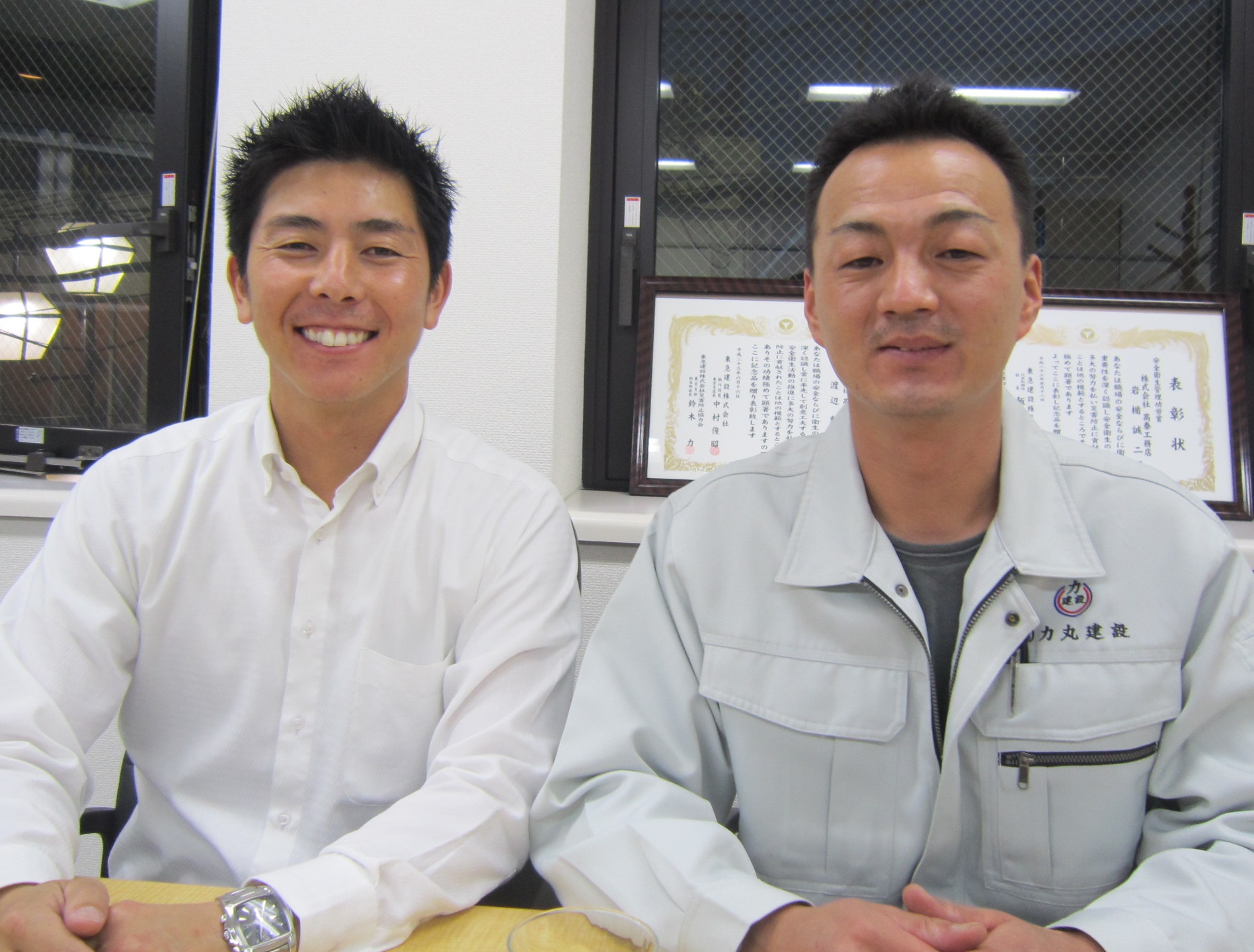 A master Tobi is needed to have an ability to predict danger as well as construction skills and knowledge.
Now, Mr. Iwadate is trying to certificate for a qualified forklift operator. He wants to be more skillful and expand working field as Tobi.
"I simply like heights."
"Tobi is my calling."
He realized childhood dream and still remains ambitions. 
Edited by Koki Kinoshita
Written by Keigo Matsumoto, Megumi Sato