When it comes to China, Japanese media focus on reports that give bad impressions, such as anti-Japan demo, fake designers hand bags as well as environmental problems. China does the same. The bulletin of Communist Party of China has reported in May, 2013, that "Japan China relations" have worsened, after the inauguration of Prime Minister Shinzo Abe.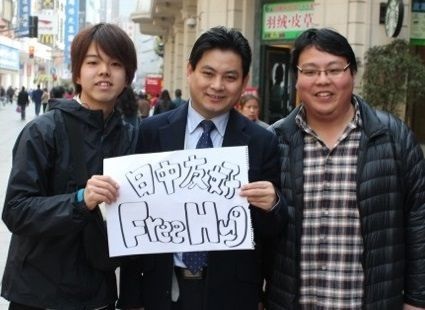 "Next Vision Asia", a student groups in Japan, was formed to help improve such situation under the slogan of, "Giving everyone in Asia a "next vision." 12 students are working hard to achieve their goals. First, they organized a free hug campaign in Shanghai on May 12, 2013. Free hug campaign provide people an opportunity to feel something meaningful without words. Next Vision posted the video of the campaign on You Tube. They believed that by showing the members of the group and Chinese people hugging, it will share the one feeling with the viewers.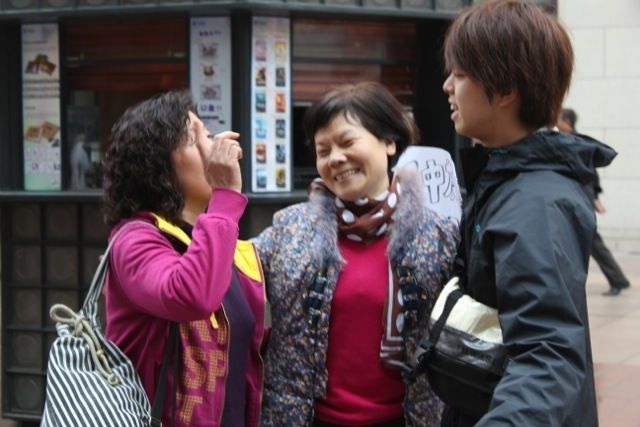 Watanabe Kohei, a second year student of Waseda University, was passionate about launching Next Vision Asia. He had lived in Shanghai for 6 years, where he had fascinating experiences. He witnessed China's rapid growth in economy; a construction boom and energetic people. He was also fascinated by the hospitality of people and their culture. When he came back to Japan, he was shocked that Japanese people had bad impressions of China. At the free hug campaign in Shanghai, Watanabe and his friends carried a signboard that called for "Japan China friendship". Watanabe and his friends worried that older people in China, who understand the conflicts of the two nations, would make objections. In fact, such worries and fears vanished when the activity began. Most of the people who participated in the free hug campaign were older people. Middle aged Chinese woman even stopped a Chinese student who came to make fun of the campaign. Older people said that they will support the young people who are looking for the bright future, despite ongoing conflicts between the two nations. "I was able to feel the warm hearts of Chinese people by doing the free hug campaign in Shanghai." said Watanabe.
Other student groups that were fascinated by their video on YouTube have decided to start another project with them. Next Vision Asia is planning a new project which aims to save children in China from poverty.
You can watch the video on this URL
https://www.youtube.com/watch?v=jWOfNwIAzJc
Edited by Yukino Watanabe
Writtern by Yukiko Ogata