Japanese customs can be looked at differently through the lens of international students.  We tried to rediscover the interesting things about Japan, and interviewed two Keio University female Korean students: So Young Kim (Faculty of Letters) from Seoul and Minji Kang (Faculty of Business and Commerce) from Pusan.
Q1: What made you decide to study in Japan?
So Young (S): After I read Susan George's book, "How the Other Half Dies," I became interested in the problem of starvation in Asia. Japan is the first Asian country to achieve economic success, and it has made international contributions in a wide range of fields.  Therefore, I thought that studying in Japan will help me look at the problem from a different point of view.
Minji (M): Since I was child, I have been interested in studying abroad.  It wasn't until I learned Japanese in high school and watched "Boys Over Flowers", a Japanese popular TV drama series, that I became interested in Japan and Japanese culture. I also thought that the experience of studying abroad and learning their culture and their values will be helpful in my dream job of marketing and advertising.
Q2: What are the things that you are interested in?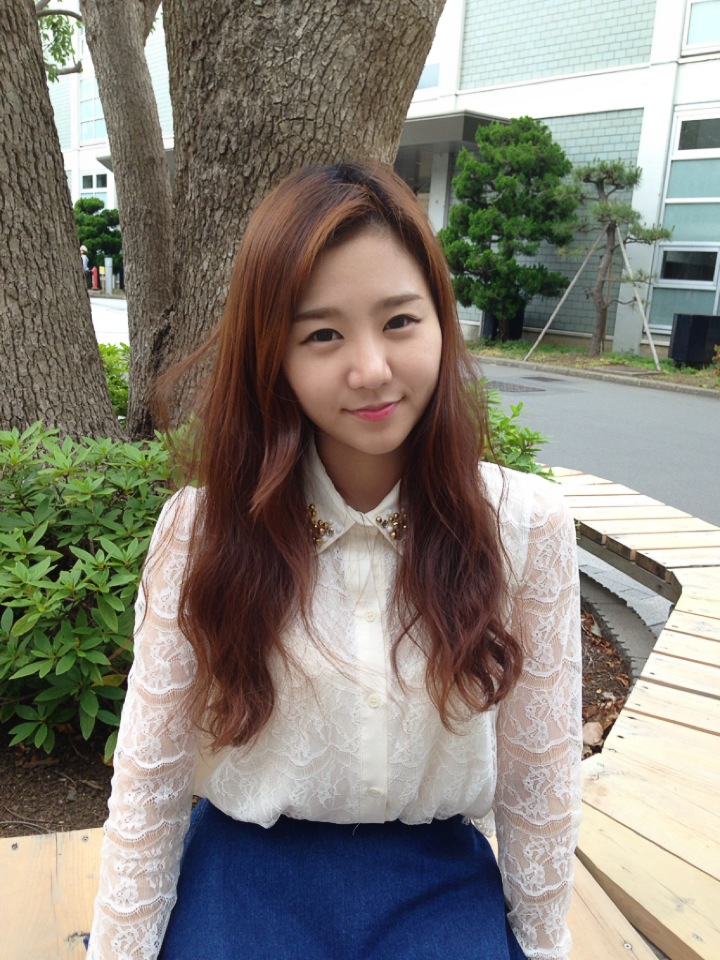 S: I was surprised about my room in Japan because the toilet and the tub are in separate rooms.  In South Korea, they are generally in the same room.  Many Koreans take a shower only in their homes and they use public baths.  In fact, the number of homes without bathtubs has recently been increasing in South Korea.
M: I live alone in Japan. I was surprised that Japanese supermarkets are responding to various customer needs.  For example, you can buy just one cucumber instead of a pile of them and you can also buy assorted vegetables that are already cut into small pieces. These services are helpful to reduce the cost of living for single households.
Q3: How is your life at Keio University?
S: I enjoy my campus life very much. At Keio University, I noticed that many girls in the campus wear skirts. In South Korea, many female students wear T-shirt and jeans. Influenced by my Japanese friends, I actually bought a dress so as not to lose to them when I go back to South Korea during the holiday week in May.
M: Between Japan and Korea, men's college fashion is a bit different. While many university students wear sneakers in Korea, leather shoes and boots are popular in Japan.
Q4: Are there any Japanese words or customs that you are in interested in?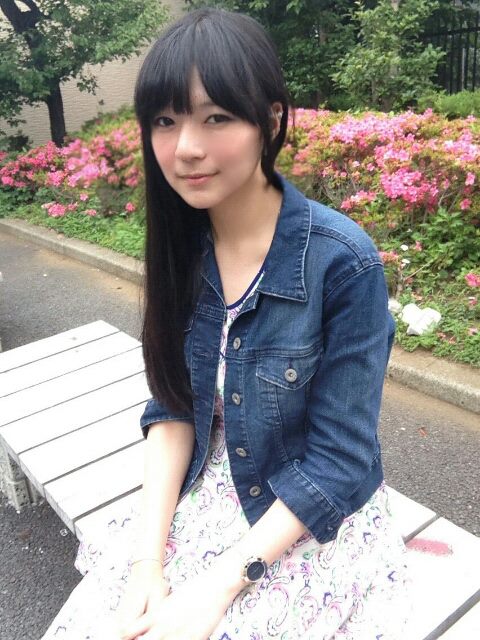 S:  I heard that nowadays  the term "Herbivore men" is prevalent among people in Japan. It refers to men who don't approach women. Korean boys in general approach women more actively and they are good at keeping in touch with their girlfriends. I was also very surprised that it is very natural for boyfriends and girlfriends to meet only once a week in Japan. In Korea, couples meet each other every day.
M:  I found it interesting that Japanese keep the right side open when they are riding the escalator. But, in Korea, we don`t have to keep one side open for those who are in a hurry.
We, Mita Campus, will continue to interview international students.
Edited by Koki Kinoshita
Written by Takumi Ishikawa, Lee ChangYong