In September 2012, a group of young people from Hiroshima, Japan, who were wearing deep red polo shirts with their group's log, landed at Medan airport. They were about to build houses in the northeastern city of Sumatra, Indonesia.
"Regardless of human race, religion, or nationality, let's create a harmony to be happy!"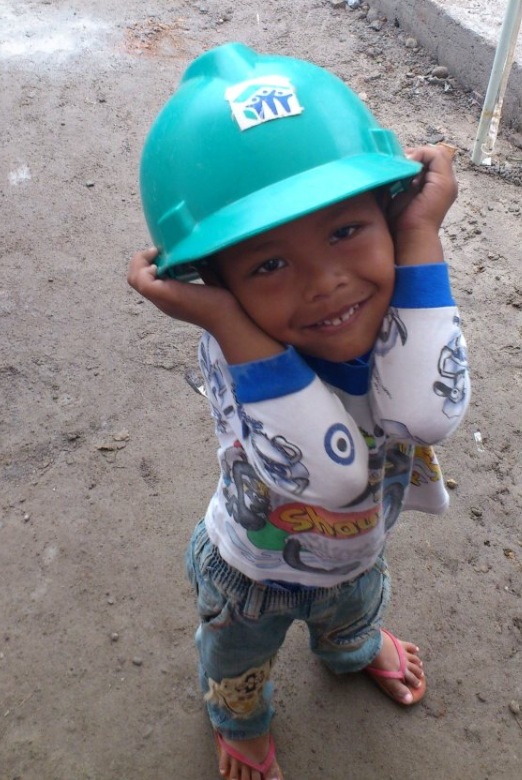 Under such passionate slogan, "Groo've," a voluntary group of university students in Hiroshima, was launched in July 2012.
The president of Groo've is Taiki Yoshida, a student of Hiroshima Institute of Technology. Advised by his brother, he took part in a volunteer activity in May 2012, which is to construct houses in foreign countries. He then went to the Philippines to help build apartments.
Before this experience, he had felt the university life was a bit disappointing.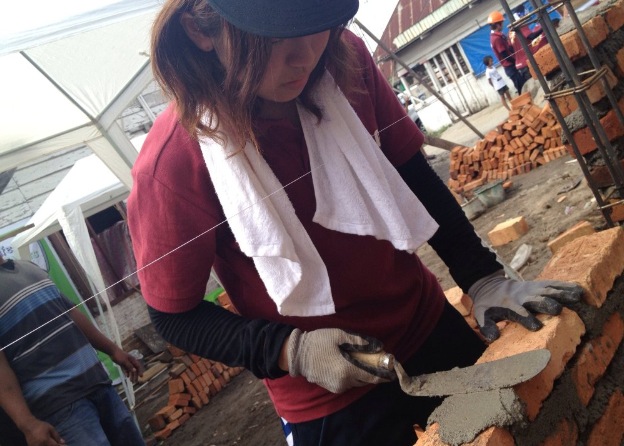 Yoshida was greatly shocked to see dead bodies on the street and children wandering around the town without any clothes to wear. Facing harsh reality of another country, he felt ashamed of his ignorance. He has been living comfortably in Japan knowing nothing about these people. It was children's innocent smile that gave him courage. When he introduced Japanese traditional games to Filipino children, they were delighted, and he regained confidence through communicating with local people.
"I thought I had to promote this activity, no matter what."
Inspired by the experience in the Philippines, Yoshida soon began establishing a group with his friends shortly after he returned home.
"In volunteer activities, it doesn't matter if you are going to a prestigious school. It is important that the group is diverse and that its members with various background work together toward the same goal."
He visited other universities in the prefecture calling for participation. As a result of steady efforts by Yoshida and his friends such as distributing leaflets and holding information sessions, more people became interested and Groo've was founded.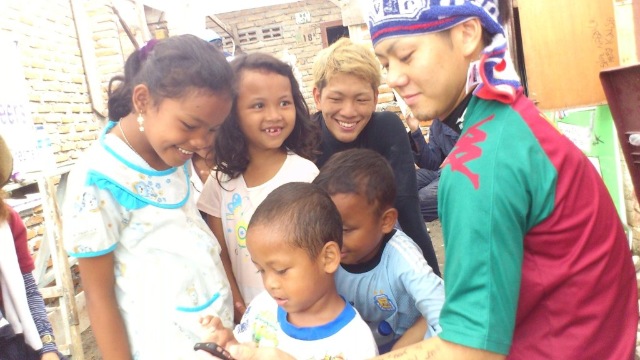 During the 3 weeks in Indonesia, members of Groo've were engaged in building 2 houses. It was the first time for most members to be on a site, but their work progressed smoothly because of the cooperation of local people. Carpenters gave them good advice and people who live near the construction site came to help them every day. The members of Groo've realized that they were in fact helped by kindness of Indonesian people while they thought that they were the ones who were offering help .
One day they visited an impoverished region and saw a dirty river. They were shocked to learn that local people use the water in their daily lives.
There is one more thing they cannot forget. As they were leaving the town, an Indonesian girl was staring at them. They could not figure out what her unfriendly expression really meant. However they sensed that volunteer activity is not always welcomed.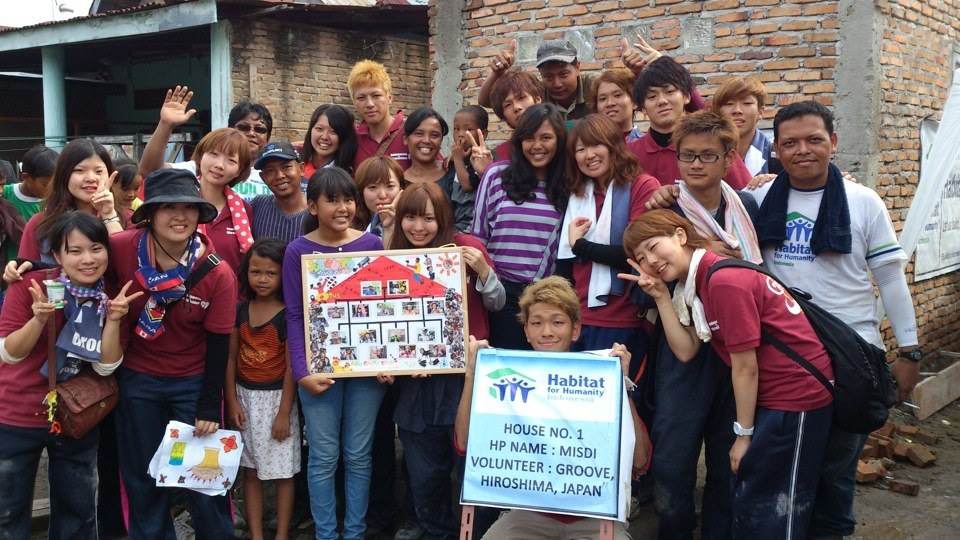 Groo've never stops its progress. It continues to work inside and outside the country looking for ways to help people. Volunteering is not easy, but you can realize that importance of human connections through it. The members believe in the positive impact that Groo've can make on people and themselves.
"We went to Indonesia as a volunteer. Once we were in Indonesia, we forgot that we came as a volunteer. What we thought 'giving' such as building houses turned out to be the act of 'taking'."
Edited by Yukino Watanabe
Written by Mami Kanda