Some fifth graders were standing with a box invisible to the audience.
"Raise your hand!" they said asking for a volunteer.  Most children in a class eagerly put their hands up, and a girl, who seems to be a quiet type, was picked.
"What's this?" they asked her to touch the thing inside the box.  The girl confidently said "It's a beaker!"
This is a mock lesson of an English class in one elementary school in Setagaya ward, Tokyo, in which Japanese children were communicating in English.
In April 2011, English became a compulsory subject in elementary schools.  Teachers, who have never taught English, now have to teach English.  Therefore the quality of lessons may vary.  In addition, few schools have enough money budgeted for hiring a native-speaker instructor.  Some people are concerned that children's level of achievement, including the pronunciation, will be different.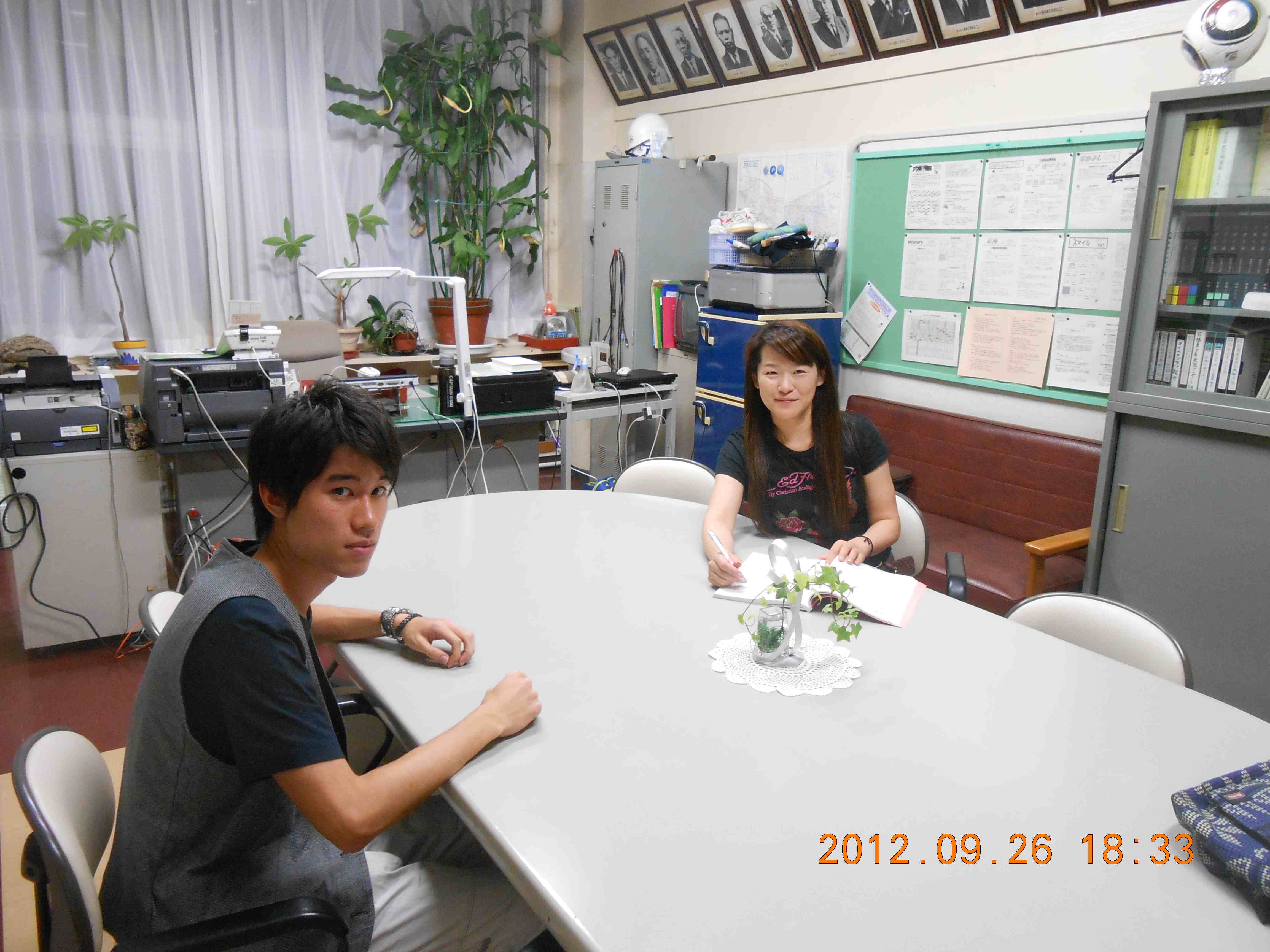 Others say that it is not necessary to learn English from a native speaker of English.  Ms. Mika Moriguchi, who teaches English at a public elementary school in Setagaya, says that the goal of English education in elementary school is to foster proactive attitudes among children toward communicating with people with different background.  Speaking English like a native speaker with good pronunciation is unnecessary.  The English textbook, "Hi, Friends!" which is widely used in Japan is comes with a DVD, and that allows students to listen to the pronunciation of native speakers.  In addition, the Education Ministry provides Japanese teachers with an instruction manual.  Various efforts were made in order not to cause a gap among teachers.
The mock lesson was presented by a member of Society of English in Setagaya, which is made up of elementary school teachers.  After a mock lesson, they discussed about how it can be improved.  That way, teacher can exchange ideas and help create a better lesson.
We hear pros and cons of early English education.  Some pessimists doubt its effects.  However, English classes in elementary schools seem to be more creative than we expected.  Teachers are working hard to improve their teaching method.
Written by Hiroki Takase, Shunsuke Ogawa
Edited by Ayano Watanabe