Snufkin is a character of Moomin series who has pensive eyes and wears green hat. He loves to travel and is always on the look for something new. Some college students in Japan are inspired by Snufkin and started traveling alone.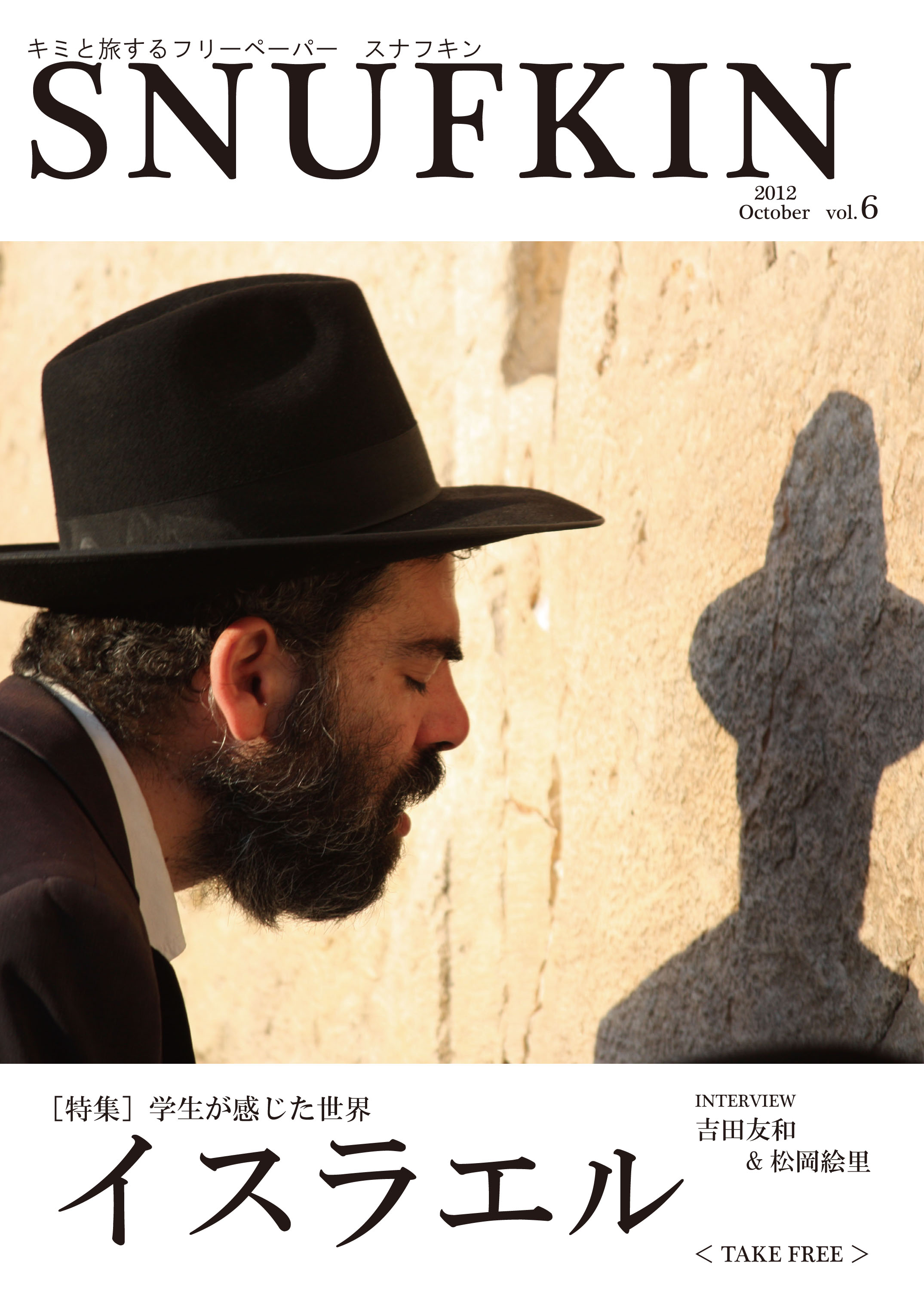 There is a student organization called "SNUFKIN" and its main purpose is to tell people about the beauty of traveling alone. The group was founded in 2009 by a Keio University student who was so inspired by his friend's adventure that also started to travel alone. In his post on Social Media, the friend wrote about his successful journey of traveling alone. We interviewed the group's current president Yosuke Uchida, junior at University of Tsukuba, who also has many experiences of traveling solo.
Snufkin in Moomin series leads Moomin to the journey. This organization also tells travel's merits and encourages people to the travel through publishing free papers and organizing photo exhibits. Unlike travel guidebooks that focus on tips, their free paper is full of visual images. The members of the group feel happy when some people actually go travel, inspired by their activities.
What is the difference between traveling alone and traveling in a group? Mr. Uchida said that when you travel in a group, you are more likely to enjoy themselves without interacting with local people and their culture. When you travel alone, you can observe more. You can disconnect yourself from your ordinary life and instead put yourself in a challenging situation. It is the fascinating thing about traveling alone.
Traveling in the foreign countries is fun but at the same time there are some risks. "You can buy your safety." Mr. Uchida warned. For instance, you should take a plane if the bus passes thorough unsafe areas. You should not pursue adventure at the expense of your own safety.
Mr. Uchida recommended that you should go outside of the country if you are bored in your ordinary life. For university students, it takes a lot of courage to travel alone to unfamiliar places. However, you have plenty of time. When you are young, you can look at the things through a lens that is different from that of adults. Why don't you use such privilege during university years?
Written by Ryohei Iseki, Ayaka Suzuki, Ami Sato
Edited by Shun Oyobiki