With various cultural facilities built side by side, Ueno, located in the northeast of central Tokyo, is one of the globally leading cities of arts and culture. Among those famous and popular facilities, the National Museum of Western Art holding profound history, has taken various attempts to attract wider variety of visitors.
The National Museum of Western art operates under "Act on Independent Administrative Institution National Museum of Art". In this act, the purpose is stated as "to aim for promotion of art and other culture by establishing a museum, collecting art related works and other archives, preserving and providing those to the public eyes, and by performing related research, study or education and diffusion." At the National Museum of Western Art, indeed they work hard about collecting art pieces and doing research, studying and displaying of those. However, they also focus on contributing to the social education which differs from schooling, to provide a space for lifelong learning which deepen one's life, and to give people opportunities for communication. To solve the gradual decline of young audiences and to make them return, raising their aesthetic vision and evoking enthusiasm for art has become more important than it was in the past. "We are playing the role of nurturing future audiences," says Takanori Minamikawa, the head administrator of the National Museum of Western Art, Tokyo.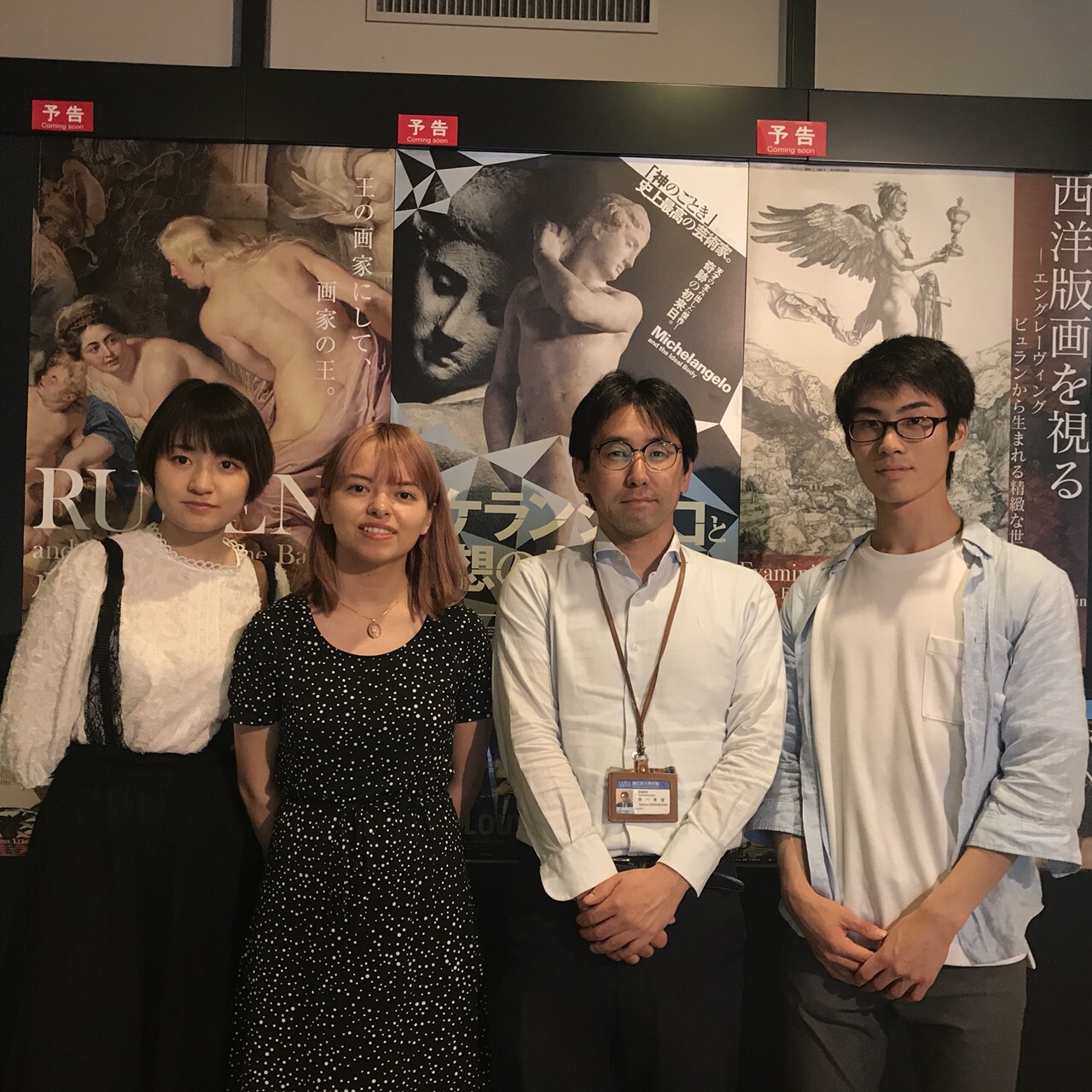 One of the most successful exhibitions in recent years was "Arcimboldo exhibition". Children were staring at the face of a colorful and exciting man composed of vegetables and fruits, with their eyes shining. This success did not only come from the attraction of the painting itself, but also the strategic operation of the art museum. In order to have children enjoy the painting to the utmost, The National Museum of Western Art has taken various measures. For example, in the experience corner, by standing in front of the camera, their faces will turn into faces composed of vegetables just like Arcimboldo. The Arcimboldo exhibition has created a new type of exhibition that captures children and young people with yet little art knowledge from that of traditional and somewhat uniform exhibitions.
However, can they reproduce such success? Mr. Minamikawa shakes his head. The operation of each art exhibitions is quite different. Therefore, in order to maximize the appeal of artworks, they have to invent new ideas. For the next Michelangelo exhibition, for example, they aim to acquire new range of visitors by appointing popular anime voice actor for voice guide and collaborating with professional wrestler for PR. Also, in recent exhibitions, by allowing visitors to take photos of a part of the exhibition and having them post on SNS platforms, it leads to attract more people to the museum. In the most recent exhibition, for instance, his masterpiece "Laocoön" was placed as the camera-allowed sculpture.
Ueno has many cultural facilities gathered, and it is unparalleled worldwide. "People go to Ueno, away from everyday life, to seek for unusual and unique spaces," Mr. Minamikawa says. What is necessary for creating a new art exhibition while keeping the relaxation space for art lovers and the aesthetics of the exhibition rooms? In the future, as a member of the Ueno community, the National Museum of Western Art holds great role in cooperating with other facilities to aim for further development.
Written by Daiki Ito, Han Zhichen , May Emilie Courquin
Edited by Mayu Yamakawa, Ryoko Shibata, Takeru Suzuki
     ~~~~~~~~~~~~~~~~~~~~~~~~~~~~~~~~~~~~~~
伝統と革新の美術展の創出
東京、上野はさまざまな文化施設が並立した、世界でも有数の芸術文化都市である。その中でも悠久なる歴史を保持する国立西洋美術館は、広い観客層の取り込みを目指しさまざまな試みを行なっている。
国立西洋美術館は独立行政法人国立美術館法に従い運営している。この法では、「美術館を設置して、美術に関する作品その他の資料を収集し、保管して公衆の観覧に供するとともに、これに関連する調査及び研究並びに教育及び普及の事業等を行うことにより、芸術その他の文化の振興を図ること」と、目的が定められている。国立西洋美術館では、作品等の収集、調査研究・展示はもちろんだが、学校教育とは違った社会教育の役割を担うことや、人生を豊かにする「生涯学習」の場を提供すること、そして人々のコミュニケーションのきっかけになることをも大事にしている。数が減少している若い観客の足が美術館に向くように、彼らの審美眼を育て、芸術に対する熱情を喚起することは、過去には見られないほど重要になってきている。「私たちは将来の観客を育てる役割を担っている」そう語るのは、国立西洋美術館総務課長の南川貴宣氏である。
近年で一番成功した展覧会の一つに「アルチンボルド展」が挙げられる。野菜や果物で構成されたカラフルでひょうきんな男性の顔を、子供達は目を輝かせながら、まじまじと見つめていた。この成功には、絵画それ自体の魅力だけでなく、美術館運営側の戦略も切り離しては考えられない。子供に最大限に絵画の面白さを味わってもらうため、美術館側は様々な方策をとった。例えば、体験コーナーでは、カメラの前に立つことで、自分の顔がアルチンボルドの作品のように野菜などで構成されるようなテクノロジーを取り入れた。アルチンボルド展は伝統的でどこか画一的な展覧会から、子供や、美術に対する知識の薄い若者を取り込むような新しい形式の展覧会を生み出したといえる。
しかし、このような成功例は複製できるのか?南川氏は首を横に振る。個々の美術展の運営方法はかなり異なっているといえる。そして美術品それぞれの魅力を最大限に引き出すためには、新たな方法を考えないといけない。6月から9月にかけて開催されるミケランジェロ展では、例えば、初めて音声ガイドに人気アニメ声優を起用したり、広報宣伝ではプロレスラーとコラボレーションしたりして新客の獲得を目指している。また、昨今の展覧会では、作品の一部を撮影可能とし、それがSNS等を通じて話題となり、集客につながることもある。今回の展覧会でも、撮影可能な彫刻作品として、傑作「ラオコーン」を設置しているそうだ。
上野という街は、たくさんの文化施設が集まっており、世界的に見ても類を見ない。「人々は上野に行き、日常の生活と離れて、非日常的で特別な空間を求める」と南川氏は語る。美術愛好者の憩いの場を、そして展示室の空間の審美性を保ちながら新たな美術展を創出していく為に何が必要であろうか?今後、上野の共同体の一員として互いに協力し、発展していくに、国立西洋美術館が持つ影響力は大きい。