The Superdry 極度乾燥(しなさい) logo is attached to almost every item in the store, including shirts, pants, sandals and backpacks. Some office workers and young people are looking around, hearing American pop music playing in the shop. We went to interview the manager of apparel select shop FLORIDA✈TOKYO, which is located about a 2 minutes' walk from Tokyo station, and sells goods from several famous American brands.
  Superdry was created by SuperGroup, a British international clothing company founded in 2003. Today there are more than 100 shops in over 40 countries. The brand is specially famous in Europe and film stars such as Daniel Radcliffe and Leonardo DiCaprio have been known to wear their clothes.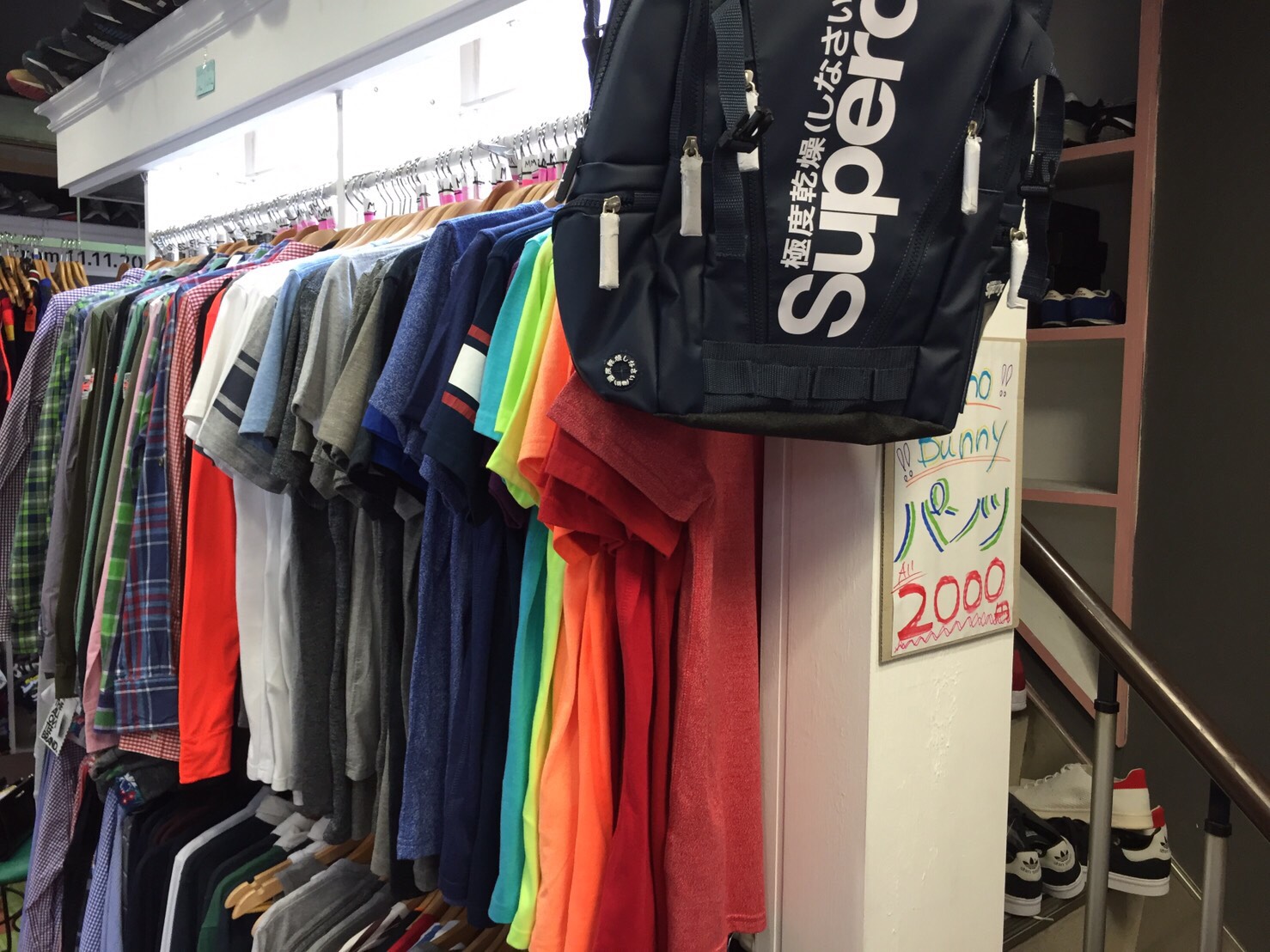 "The design of the kanji has attracted the attention of foreigners," Mr. Rei Umezawa, the manager of FLORIDA ✈ TOKYO, said. Foreigners who are not familiar with Japanese certainly may not understand the meaning of the character. However, kanji is getting more and more popular due to its cool appearance. Also, an individual kanji character can have various meanings while Western letters do not, Mr. Umezawa pointed out.
Mr. Umezawa emphasizes the influence of animation and manga in Japanese designs. Since Japan's pop culture such as animation and manga are spreading around the world, it seems that the Japanese language has penetrated through people's lives at the same time. He also mentioned that because this stimulus is given from early childhood, it is a kind of "brainwashing". Scenes like school life in Japan in animation and manga are examples of Japanese culture that is being unconsciously observed.
Moreover, the popularity of Japanese food has played a big role in spreading Japanese writing. Many Japanese restaurants have opened in foreign countries, and sushi has become especially popular due to the trend of healthy eating. Of course, the menus of the restaurants are written in Japanese, so customers are exposed to the language.
  Today, foreigners can access a safe and increasingly familiar country thanks to the development of the Internet and the resulting increased understanding. Japan remains a popular tourist destination and the Japanese culture has become increasingly widespread and popular. As the host of the 2020 Olympic Games, a lot of road signs are now being written in foreign languages. Mr. Umezawa says that preparing to accept foreigners will help the "Japan boom" continue.
Superdry極度乾燥(しなさい) is popular because it was designed by looking at Japan from an outside perspective. Looking from the outside can give you an objective perspective which can lead to more ideas and different ways of understanding things. As a piece of advice to students, Mr. Umezawa said to go abroad to discover new aspects of Japan by looking at the country from the outsider.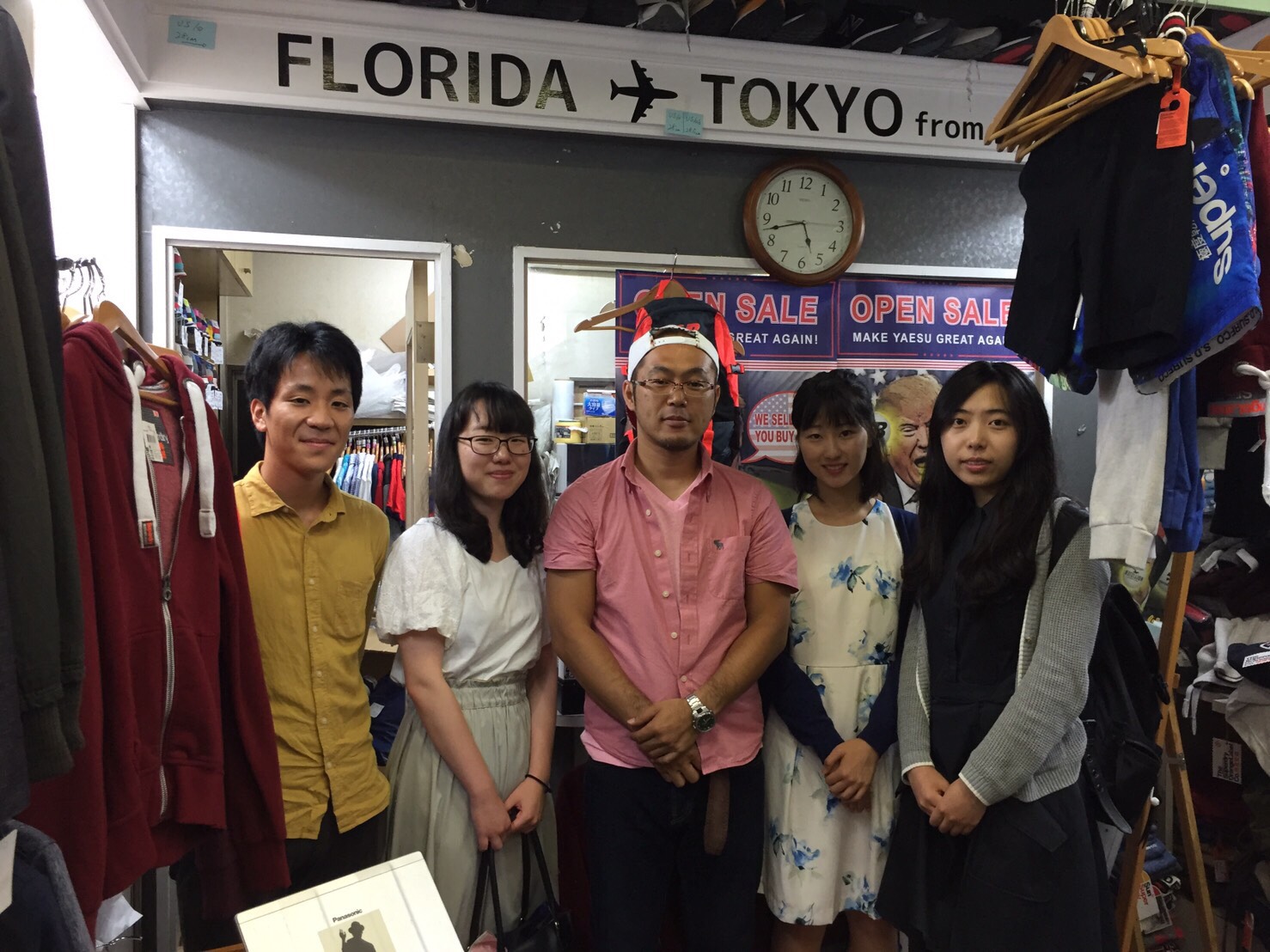 Written by Erina Saito, Nuan Zuo
Edited by Ryoko Shibata