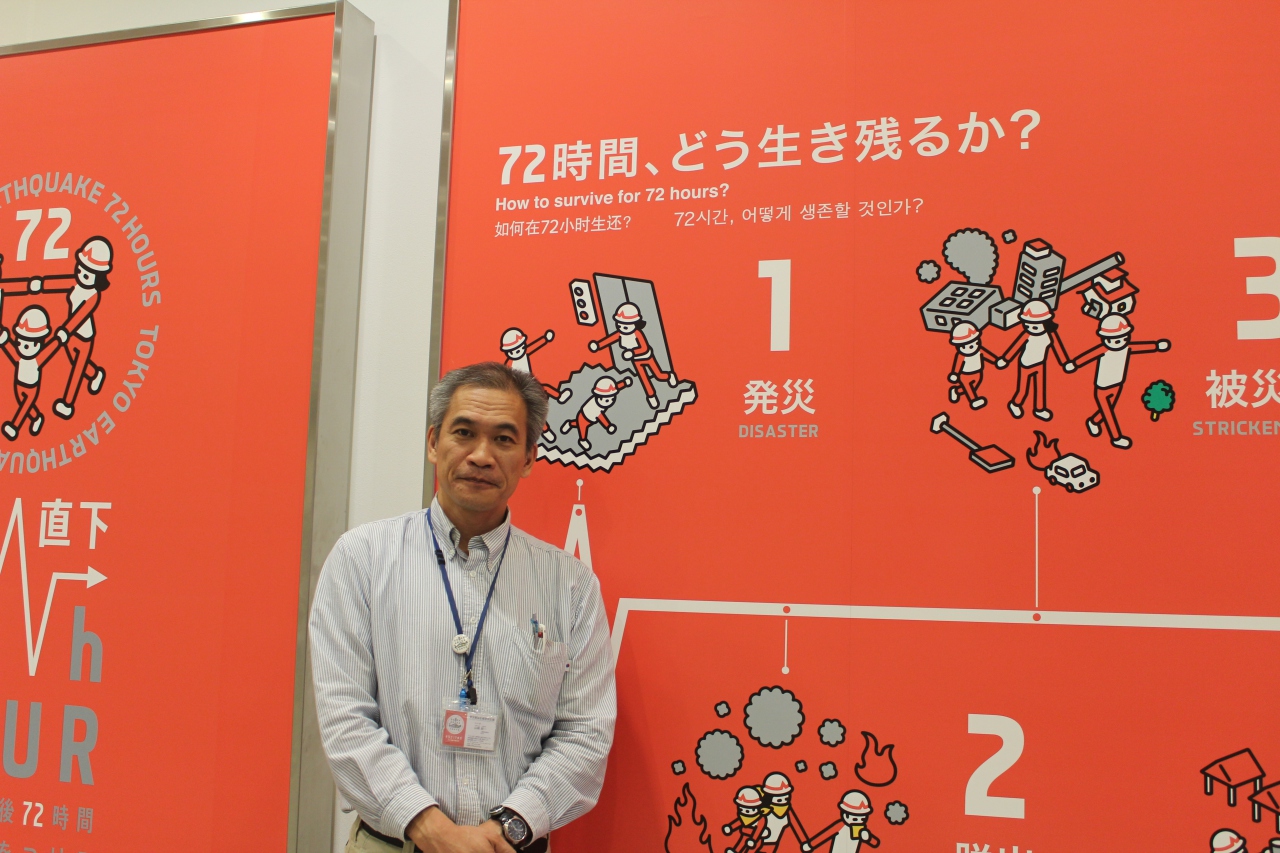 You are in the elevator of a department store. Suddenly, you feel the elevator shaking strongly. It turns into pitch dark. The earthquake of magnitude 7.3 occurred directly underneath Tokyo. The door of the elevator opens but you can not see anything but the green emergency light. Amid aftershock, you get out from the department store. You hear woman screaming for help. You are worried about your family's safety. Your cellphone is not working and battery is not enough. You do not carry water or food. How will you survive for the next 72 hours until the backing system gets fully activated?
This is what you go through in "Tokyo earthquake simulation seventy-two hour tour"the at Disaster Prevention Experience-learning Facility,
The facility is located in Sona-area in the Tokyo Rinkai Disaster Prevention Park. During the tour, you walk through the diorama of the collapsed city and solve quizzes about disaster prevention using a tablet. Although learning about disaster prevention may seem boring, this tour attracts families with small children because you can gain useful knowledge while having fun.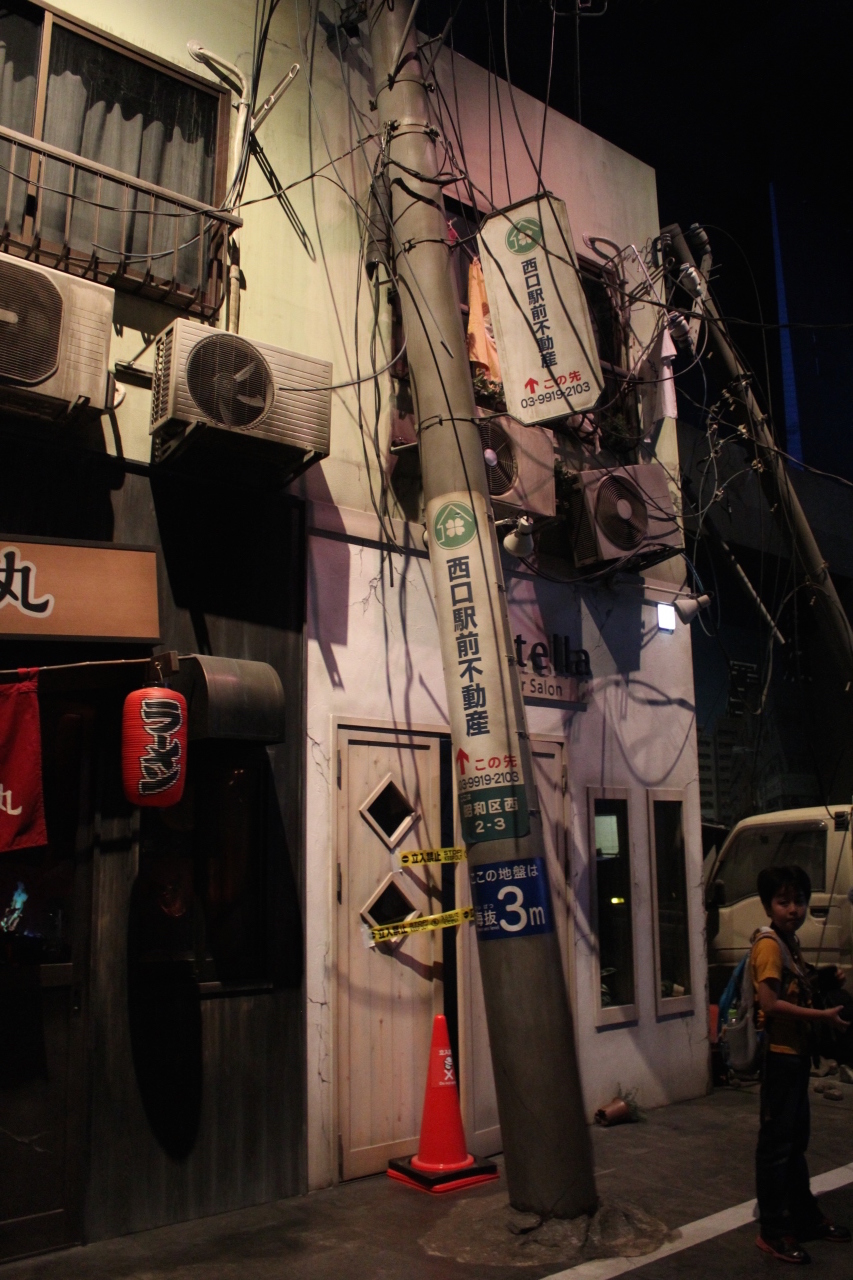 Junichi Yamazaki, general manager of the center, emphasized the importance of disaster preparedness. He says you can start with small things. For example, you can carry a bottle of water with you when you go out. This way, you can reduce the risk of dehydration when you get stuck in an elevator. Buying a bit more rice, water or some storable food than you need is another useful method. This is called "Rolling stock" method, which would help hoarding in case of emergency. Mr.Yamazaki also advices that you should discuss with your family members how to contact with each other in case of emergency. Disaster prevention app provided by each phone carriers is one good example. In many of these apps, you can look at the maps for emergencies, search for shelters, and leave messages to others. However, if they are not aware of this service, your message will not be hears how you will connect with him, no message would be transmitted smoothly.
The Great East Japan Earthquake had a great impact on Japan and the world. After reporting the damage it caused, the media shifted its focus on how to reduce the damage in the future disaster. Chances of a largescale earthquake striking to Tokyo region within next 30 years are more than 70% (Cabinet Office). In order to reduce the damage to its minimum, we need to prepare beforehand, not after everything is lost.
Written by Nozomi Watanuma, Ayano Shikita
Edited by Yamaha Sato
Postscript
Through writing this article, I have learned variety of things. Being the one from Hyogo where the Great Hanshin-Awaji earthquake happened, I thought of myself as a highly educated person in disaster prevention. However, that was totally wrong. I had had the knowledge but didn't know how to use it. This experience gave me a chance to make the knowledge practical.
Finally, I want to thank Mr. Yamazaki and all of the people who have been involved with this article. I hope this to be read by many.
Nozomi Watanuma
In my recognition, the term disaster measures is colossal measures and responses which are mainly executed by a country or a government.
However, I learned that each person preparing in case of disaster in daily basis is important since it does not only help themselves but also reduce the burden on other people or the government. It was valuable to know this viewpoint and change my recognition towards disaster measure.
Shikita Ayano