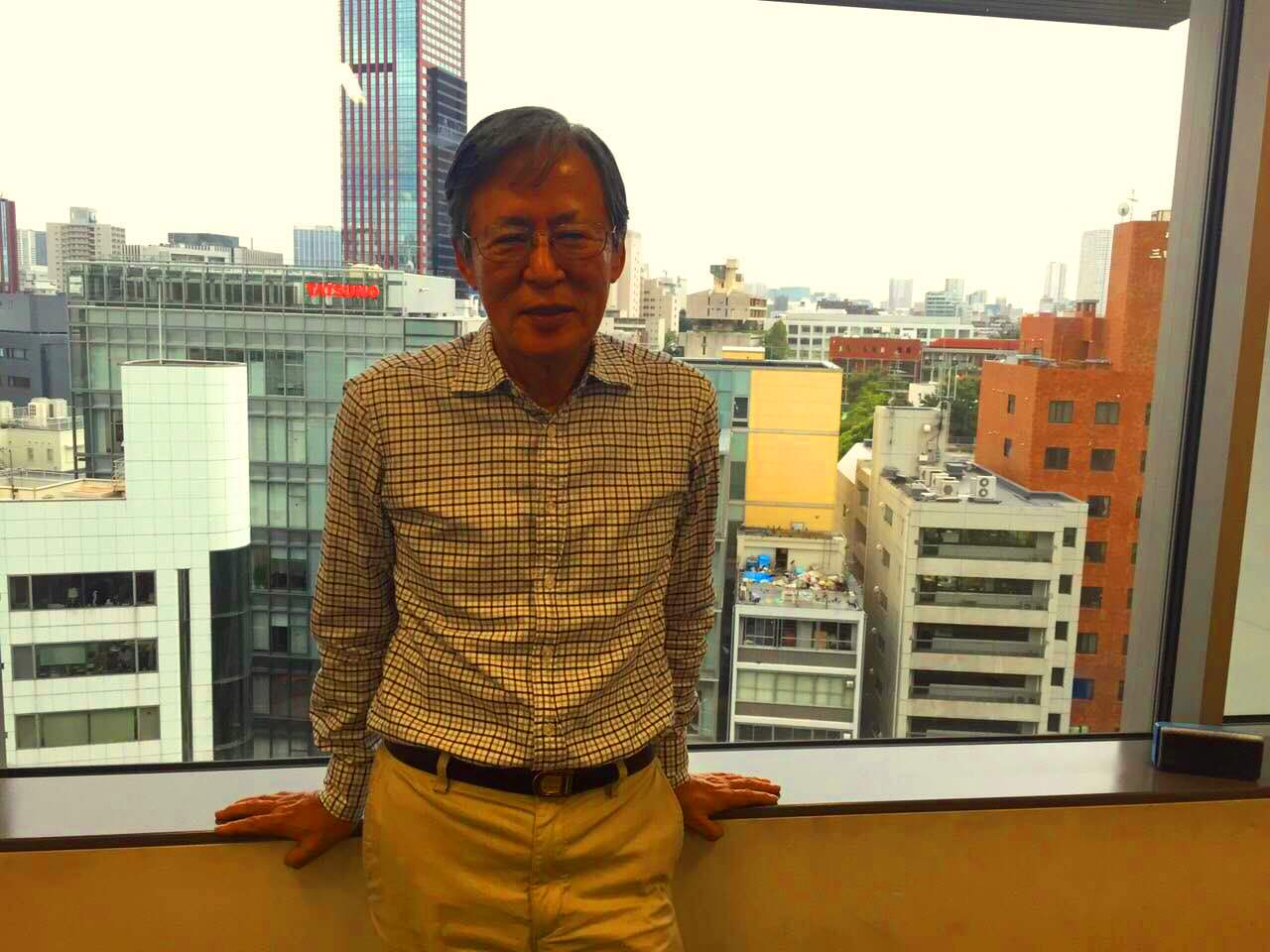 "Back then, I used to think of starting a revolution," says Shigero Yokoyama, 69, a 1970 graduate of Keio University's sociology department who took a part in the 70th demos against Japan-U.S. Security Treaty. Sometimes, he still participates in demos, such as campaigns against the restart of nuclear power plants.
In the 1960s, many Keio students were members of a group acting for a structural reform based on Marxism. Mr. Yokoyama, like so many others at the time, was inspired to join this group.
"That was the time I studied the most in my life," recalls Yokoyama. Since he had a sense of danger that Japan would collapse, he often had study meetings with his friends to discuss the future of Japan. They studied books of Marx, Keynes, Max Weaver, and other thinkers. Also, they read English magazines to understand how other countries perceived Japan. They needed to learn various ideas in order to win the debate.
If we compare the demonstrations of 1960s to those opposing the security bill of 2015, there are some marked differences. The demonstrators in the 60s were almost all students and some got so violent that some people were actually arrested. Now there is an atmosphere that anyone can go into the street and state his or her opinion. A variety of age groups, from teens to those in their 80s, participate. Also, recent demonstrations are well organized and nobody breaks the law.
There used to be a notion that it was useless to try and interact with political parties, but that notion has now changed. The youth of today are often able to parlay with politicians in a way that was though impossible before, with some members of actually coming out to see what is going on in the streets.
Through this modern style of demonstrations, Japan, as a nation, has been given an opportunity to research and think about the current problem in security legislation. Going out onto the streets and sharing their opinion out loud is necessary for people to gain logical thinking by themselves. "The young participants should be prepared with a reasonable answer in times of an argument," says Yokoyama.
Written by Serina Omata, Mizuki Hosoe,
Sato Yamaha, Moeko Aramaki,
Ririko Tanifuji, Naoshi Chiba, Sakura Suga,
Edited by Yamaha Sato