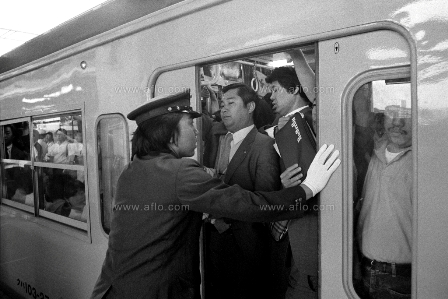 The Japanese are considered as one of the hardest working people in the world. Their attitude towards work may impress the world as "the hardest worker." It is these diligent salaried workers that shoulder the core of the Japanese society. To support their family, they take crowded trains every day, work like a dog, and come home exhausted.
We interviewed Koji Sato, 81, who is one of those hard working dads. He is a former Executive Vice President of Nichido Fire & Marine Insurance Co., Ltd. currently known as Tokyo Marine & Nichido Fire Insurance Co., Ltd, who had more than 800 subordinates. He led a life based on division of labor by gender; the husband works while the wife does housework.
"I work hard because I do not want my family to be worried about their living. I wanted them to make home a happy place."
The same is true with his professional life. "Trust and sincerity." is his motto.
"Having work-related stress will affect the feelings of my family, so I simply stick to my motto. The sense of responsibility is a big part of who I am" he said.
For some, the pressure for supporting a family is not small.
"Of course, I always feel pressure for supporting my family. I strongly feel the pressure when our company's performance goes downhill,"
Said Kou Sato, 62, who continues to work for an architectural company. He wants all of his three children to get a college degree. The fact that his industry is easily affected by the economy made his remarks sound persuasive. He admits that there are days when he does not feel like going to work, but he never calls in sick. What's the secret? "The nature of diligent Japanese people," he says.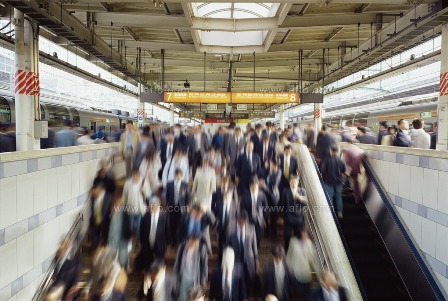 Japanese fathers of all ages are aware that they need to work to support their families. Every day, they go to work for the sake of their families' happiness.
Written by Yamaha Sato, Keigo Matsumoto
Edited by Moe Noguchi
Postscript
I have interest in labor problem, and I wrote this article from the angle of Japanese fathers who are familiar to me. This article is different from my first idea because the labor problem in Japan includes gender problem and lifestyle problem, and has unexpected statistics. But I hope I can convey my respect and yell to all Japanese fathers.
Yamaha Sato
This article is written to tell you that Japanese fathers are working hard for their families. This time, I interviewed my grandfather. I was very glad to share his valuable story and know how he felt when he led a big company. This is a second time for me to write an article. I found many problems to reflect on in my article, so I should improve them, and hope to create much better stories.
Keigo Matsumoto