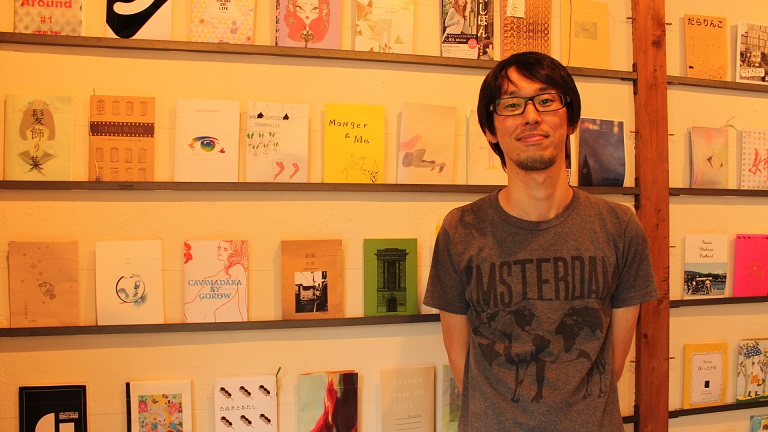 What would you imagine if you were asked for a publication that exists for all people who want to try something creative?
ZINE, is becoming a fad among young people in Japan since the twentieth. It is a publication that anyone can express his or her own tastes freely. Hence, its visuals are various. Even the paper stapled together can be published as ZINE. In short, ZINE is a place where creators express anything they like. No one can interrupt them from selecting a topic and style.
" The ZINE vogue in Japan happened as a reactionary" said Mr. Sakurai who runs one of the few stores specializing in ZINE in Meguro, Japan.
In present days, the society is filled with a bunch of information. However, that might be a reason that ZINE, which people can touch and feel as something certain, is in fashion. It has human warmth that SNS can never create.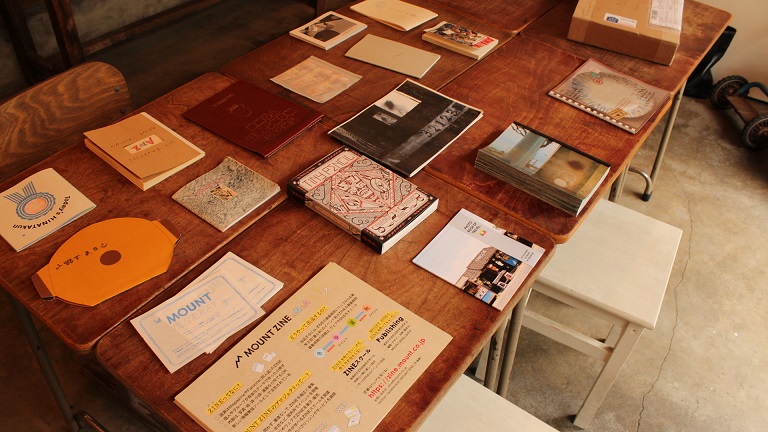 A hedge against art exists among Japanese. This is what Mr. Sakurai felt through visiting the exhibition and the NY specialty store of ZINE. Through these experiences, he sensed that Japanese are awkward to approach the art. There are multiple theories concerning the birth of ZINE. However, it is said that it was first published in the US in the ninetieth. After that, it spread among other countries such as South Korea and France. He saw the difference of reactions between Japan and those countries towards ZINE. Although, ZINE is becoming popular now in Japan, it is still a minor movement. In fact, only few Japanese take it and buy it. Certainly, when Japanese hear the word "art", it seems that some people feel difficulty against approaching art. In reality, Japan tends not to invest in artists, so young artists are extremely difficult to survive in the Japanese society. Not all Japanese but many of them surely have "a hedge against art". "Removing this hedge through ZINE, might be my lifework" said Mr. Sakurai.
The new boom of ZINE shows different senses towards the art between Japan and other countries. Art is something that should be familiar to everyone. ZINE might cause a stir in this present situation in Japan. For that, a tolerant atmosphere towards art, and above all, readers who take ZINE in their hands casually are necessary.
Written by Fumina kayano, Rinpei Aoki
Postscript
What was ZINE ? This was where I started. When I decided to write an article about ZINE, I did not know about ZINE at all except that it was something creative. As I learned about ZINE through the interview, I realized ZINE was a new type of art in a sense that it let people feel art more closely than ever before.
In Japan where not all people are familiar with art, I think that this unique form of art may bring attention to Japanese people and also may put a spotlight on how art is discussed here in Japan. It will take a long, long time for ZINE to filter down to Japanese art culture but I hope someday it will make a change about an attitude of Japanese people toward art.  (Rinpei Aoki)
I touched various ZINE and felt its warmth actually at the day of the interview. I do think that it has become a convenient world thanks to the spread of smartphones. However, it was a day that I reconfirm myself who do feel a strong attraction to paper and something handmade. (Fumina Kayano)