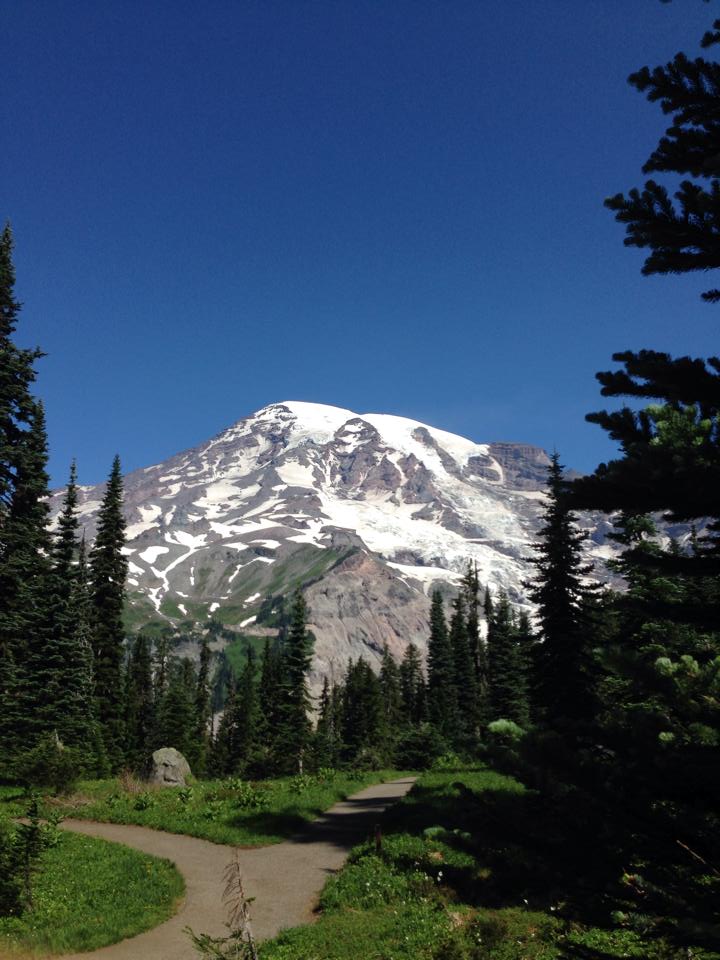 This August, I joined a short-term overseas program called Humans and the Environment in the Northwest Bioregion which was held for Keio students at the University of Washington, Seattle, Washington. The purpose of the course was to learn about the natural environment and the efforts taking place in Seattle to maintain these resources. Three weeks sounds to be short however there was so much to learn and to experience.
During the class, I was in a group focusing on the topic of "restoration ecology." In this topic we learned about activities for the restoration of natural environments which had once been disrupted or polluted. The first sight we visited for our field trip was Union Bay Natural Area which lies in the east of "UW" (University of Washington) campus. This is one of Seattle's largest public green spaces, with mosaic of forest, grassland and wetland. However to our surprise, this beautiful green area once used to be a landfill. From 1925 until 1966, people used to come to this area and through away their trash. From 1970, restoration activity has started by the professors of University of Washington. They capped the landfill with clay, seeded grasses and in 1990, they started more active restoration activities with removal of invasive spaces and replantation of native species.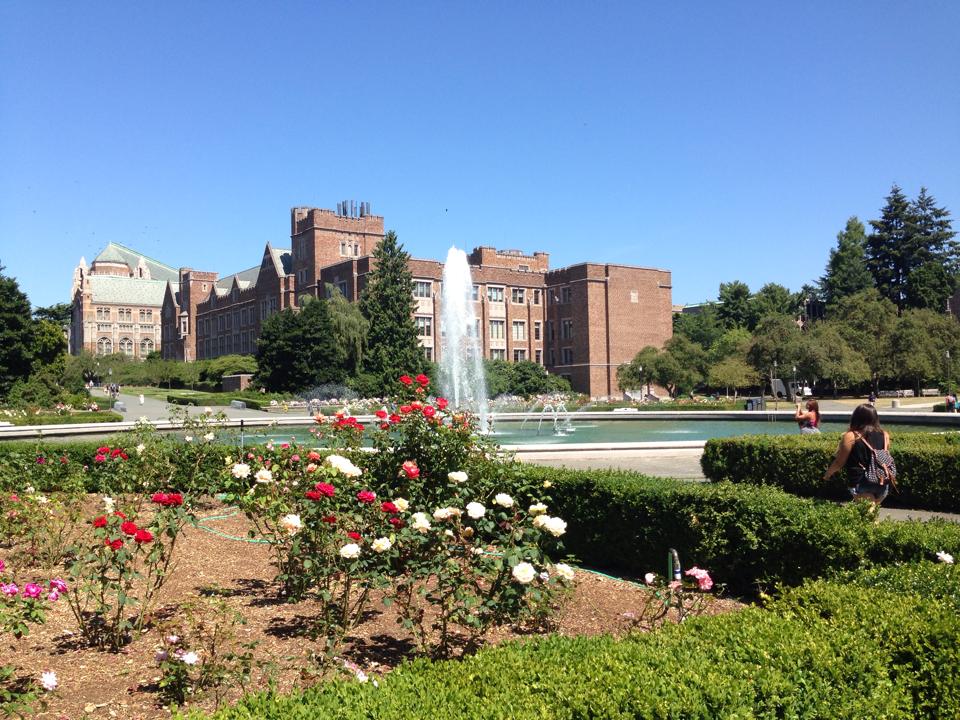 Invasive species are plants that originally grows in different place but they were brought by human means or accidentally. They grow fast and disturb the growth of native species, and the area loose the diversity of species and original ecosystem. In Union Bay Natural Area, we experienced pulling out Himalayan blackberry, which is one of the invasive species brought for food. They had stinging vines and it required a hard work to pull them out because if we leave their roots in the ground they will grow again.
However, people in Seattle were positive toward joining this restoration ecology. They want their living place to be green and beautiful, and they could enjoy hanging out with their neighbors and to work together. Through these effort or restoration by professors, students and local volunteers, Union Bay Natural Area turned from being a landfill, to be healthy and important natural sight for education and recreation. Creative ideas of professors, high eco-consciousness of people and involvement of community enabled this hard work.
Another sight that we visited showed us the fact that Seattle still has many environmental challenges. The place is called river Duwamish. River Duwamish once used be one of the most important source of food for the Native American people living in this area. However, through industrialization, use as an industrial channel, and construction of factories around it, sadly enough it turned to be one of the most polluted area in the U.S. The city needs industries for its life but it pollutes the important river for living creatures. Here I saw the difficulties for the cities to be "green."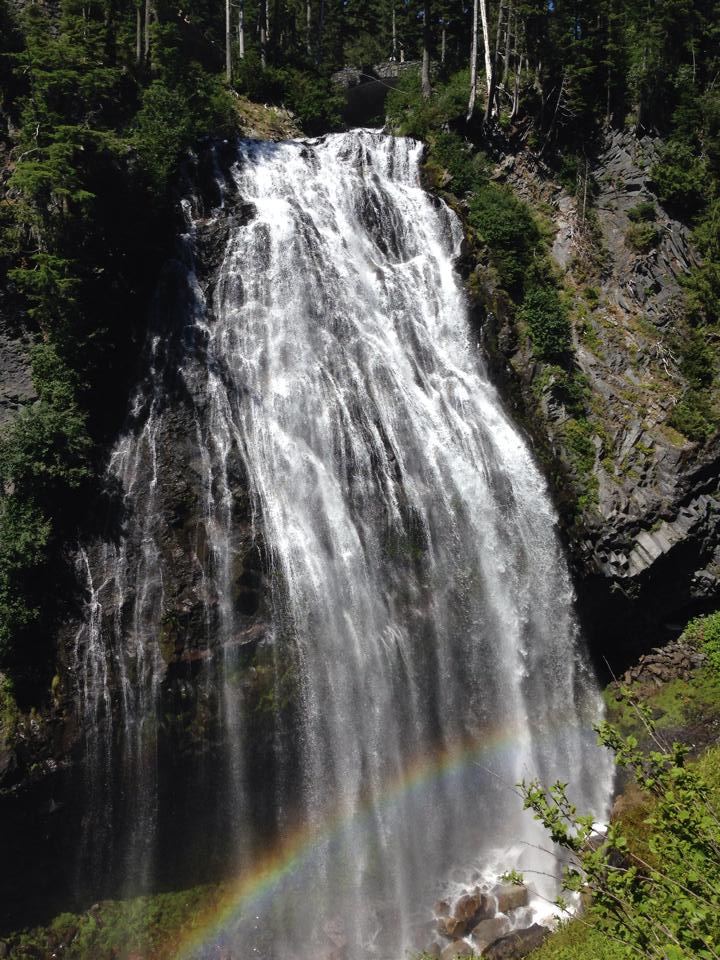 Although they still have challenges like us, people in Seattle are cooperative and positive toward improving their environment. Spending time in this city we can find people swimming in the lake, relaxing at the waterfront, or shopping at the farmers market.  People in Seattle love and enjoy living with their surrounding environment. That joy of life is making them environmentally conscious people. It is the most important thing I've learned in the three weeks. It is difficult to import the same method of natural restoration, but learning the attitude toward nature is the first and the most important step for us to be "environmentalists." I won't forget the time I've spent in the city Seattle, and want to make the most of my experience in my life in Japan.
Written by Shiori Ishida
Edited by Takumi Ishikawa