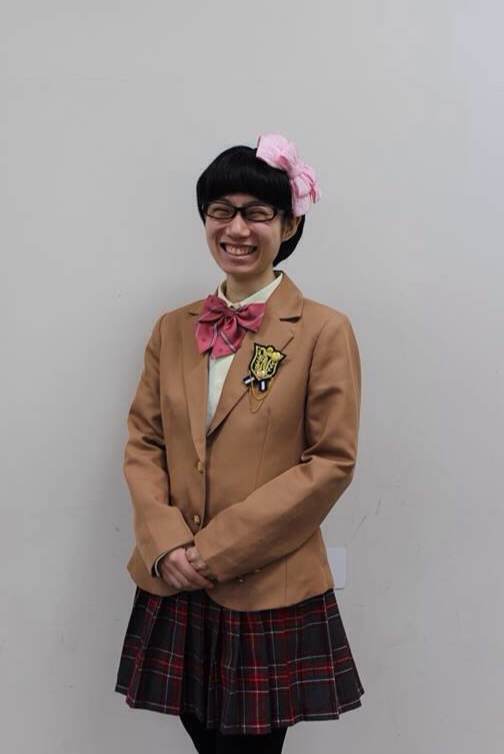 The theater is filled with happy laughter. Comedians and comediennes are performing comic plays and comic backchats. The audience is mostly young women. "Comedy helps us not to think about problems in our real lives. We come here to actually communicate with the comedians by watching their shows on live, which is a big joy, sometimes we get to talk to them." A young woman in the audience said.
Nana Takamatsu is a 20-year-old comedienne who studies at Keio University. She has become popular on TV, since she won first place in the contest of comedians and comediennes under 20 years old held in December, 2013. Her friendly smile and civility attracts people. She emphasizes the fact that she graduated a prestigious all-girls high school. Girls there say I will go pick flowers instead of I'm going to the bathroom.
"Comedy transforms my shortcomings into my strong points." Takamatsu rarely watched TV during her childhood because her parents were very strict. She had no clues when her friends were talking about celebrities. She felt left out because of her upbringing and ignorance. She then decided to take this the other way around. She used her background as a joke material, and turned it into her strength. It is exactly one of the good things about comedy, she said.
Her ambition is to shed lights on social problems through comedy. She discovered a new possibility of comedy when she read "Making the Japanese Constitution's Article 9 be the world heritage", the article which clearly states that Japan will not go to war. The book reproduces a dialogue between a comedian Hikari Ota and a philosopher Shinichi Nakazawa. In this book, Mr.Ota eagerly talks about world peace and politics. At first, Takamatsu had no idea Mr.Ota was a comedian, she didn't even know him.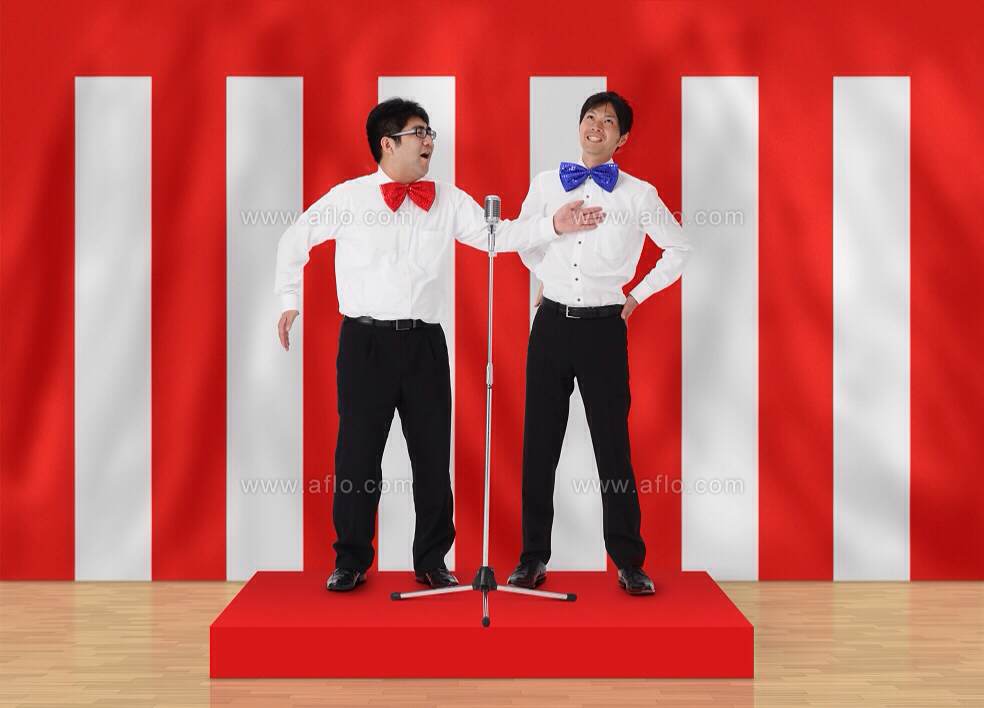 Takamatsu has been interested in environmental problems and world peace since her childhood. She was active as a child journalist of Yomiuri Shimbun, a national paper as well as the 14th United Nation student ambassador. The problem was people who reacted to her newspaper articles and speeches were only those who originally concerned about those issues. Now, she tries to reach broader audience of younger generations that will be future leaders in the society.
"Through comedy, it is easy and exciting to think about social issues." She performs comedy shows outdoors such as "mountaintop shows", in which she reminds her audience of appropriate hiking manners. She also talks about law in her comedy monologue, hoping to provide her fans with learning opportunities.
It is tough to juggle comedy and school. In the train and dressing room, she is busy writing papers. She once considered leaving school, but she realized that lectures and friends, professors were sources of her inspiration.
Comedy and social problems are not easily linked. Surprisingly though, comedy can provide new enjoyable learning opportunities.
"It would be ideal if people become more aware of social problems, and begin to enjoy thinking about what they can do." As she said this, she showed her strong will and commitment to make changes in our society.  Someday, the world may be changed by comedy.
Written by Moe Noguchi, Mizuki Hosoe
Edited by Reita Kobayashi
Postscript
I realized how exciting it is to interview people, because it's an opportunity to get to know things I had no clues of. It is quite difficult to express the emotions of interviewees, but I will do interviews and hope I can give cordial messages to readers!
Moe Noguchi
I love watching comedy programs. I feel happy by laughing at jokes that comedians make. Since I have decided to write about Japanese comedy culture, I got a chance to see the live performance of comedians. The experience made me love comedy even more! As Ms.Takamatsu says, I believe comedy, the tool that makes people happy, may have a power to change the world.
Mizuki Hosoe