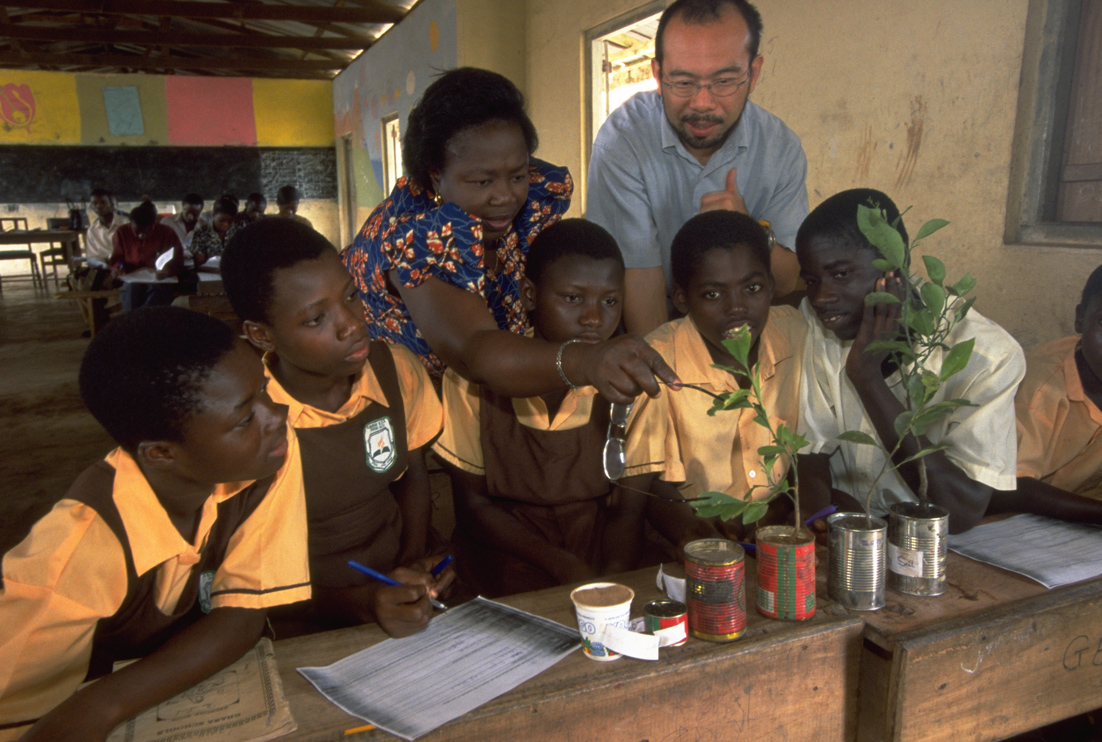 JICA is a Japanese organization which supports developing countries all over the world. As one of their projects, they try to help African children improve their critical thinking ability.
Many people in Africa are unable to calculate or read as they were deprived
of the opportunities to learn how to do so. Without these skills, it is difficult to get a job and make a steady living.
Fortunately, this situation has been changing steadily because of increase in school numbers in Africa. The next challenge is to change the way of people thinking. In traditional cultures of some African countries, young people are expected to do what senior citizens tell them to do. It may be difficult to nurture a sense of critical thinking which is very important in generating new ideas. Then, how do they cultivate that ability?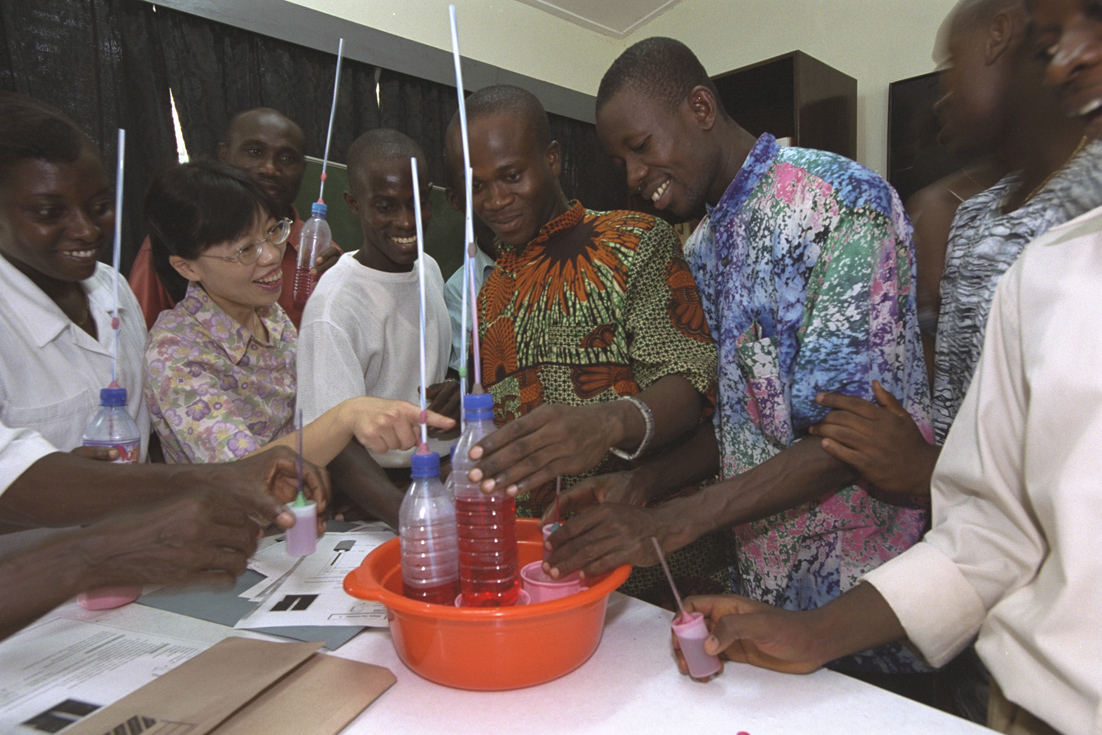 "It's very important for both teachers and students to be curious. Then, they become more interested and more willing to learning." said Mr. Atsushi Matachi, senior advisor at JICA, who is in charge of the math and science projects. The project focuses on helping children think scientifically, for instance, logically and critically.
Teachers too need to have practical skills because they don't learn how to apply knowledge to things in daily life. So, in JICA's math and science program, teachers who have no-lab experiences first learn how to do experiments. Then they realize that what they learned in school is connected to their daily lives. Through doing experiments together, teachers can help children discover the joy of learning.
One day a teacher in Kenya starts the class and he takes two paper cups which were connected by a thread. He demonstrates how a voice can transmit from one paper cup to the other. Students are thrilled and act as if they saw magic performed in front of their eyes.
In Africa, children are beginning to learn differently. Teachers and children are more encouraged to think "why." Learning to be more curious and think critically, children will  be the leaders of tomorrow in Africa.
Written by Souchi Cho, Yuki Kamata
                                              Edited by Hazuki Nakamori
Postscript
Probably, many people are not interested in Africa. But, the number of population in Africa, which was 1.1 billion in 2014, has been rising every year, expected to reach 2.5 billion in 2050. This number is equivalent to one quarter of world's overall population and it is said the 21th century is the African century. One-sided financial support is rapidly becoming a old way of supporting and we have to do support matched to their needs from now. On that point, I think JICA's science and math project is perfect.
Souchi Cho
When we chose this theme, I was not interested in Africa. But through we survey, I have become to think this as profound enough to study deeply. Thanks to this theme, I get a new insight.
Yuki Kamata