Recently, the word "music therapy" is closed up by media. In Japan, a music TV program titled "The Power of Music" was broadcasted last summer hoping to cheer up the people affected by the earthquake in the Tohoku region. Like such case, today certain power music has is a popular topic. Only when great musicians perform very fantastically, can people feel "the music power"?.
"Keio Medical Jazz Quartets" (MJQ) are mainly composed of Keio School of Medical students. Umi Tahara, the president of MJQ and a guitarist, said "we are thrilled by just having an audience listen to us". They usually take part in music festivals or go to hospitals to do volunteer performances. In their activities, they seemed to have experienced "the power of music".
In March of 2013 MJQ performed for children at the psychiatric hospital in Hachioji, Tokyo. The children have symptoms including not being able to sit still or suddenly screaming out in an outrageous voice. Even under these circumstances, all MJQ members performed sincerely with all their might. MJQ performance might have moved children's hearts since all children were drawn in to the performance despite their mental state. After the performance, the doctors and nurses showed appreciation to MJQ. The staff also showed how surprised they were of how the children acted. At that moment, Tahara knew he wanted "to continue performing forever", commenting "I was glad I did music".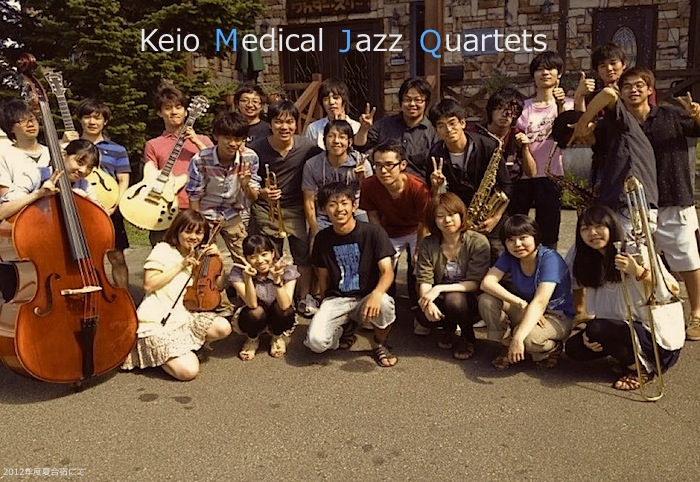 "Music is a common language" Mariko Kondo, the publicist of MJQ and the vocalist, said. She believes music can moves a lot of hearts directly without logic, with a wonderful power that influences all people in spite of sex, age and nationality. "Music therapy" might be one example of this power taking into shape. This world might be filled with power of music. All one has to do is just listen.
Edited by Moye Mizoguchi
Written by Koki Kinoshita