Japan has territorial disputes with China and Korea, respectively. The problem between Japan and China lies in Senkaku islands, over which both countries claim ownership. Similarly, the territorial dispute between Japan and South Korea is over Takeshima island (South Korean name is Dokdo).
Japan's relations with the two countries are getting worse. In Qingdao, China, a Japanese supermarket called Jusco (Aeon) was attacked by anti-Japanese protesters on September 15, 2012. A month later from the attack, the ceremonial event in Beijing to mark the 40th anniversary of the normalization of diplomatic relations between China and Japan was canceled.
As for the conflict between Japan and Korea, a recent poll, which was jointly conducted by Mainichi Shinbun and Chosun Ilbo showed that more than 70 percent voters feel the dispute over the island made a negative impact on their relationship.
To restore the relations with China and Korea, what can we do as a student? Seeking the solution, we interviewed some exchange students who have intercultural learning experiences in those countries.
Hee Jung, a Chinese student studying at Keio University, said that a lack of media literacy causes tension between Japan and China.
"To restore the relationship between Japan and China, we should share the accurate information," Hee Jiung said. "What we hear from older generation or what we read on the Internet, we must not take them with grain of salt."
She emphasized the importance of having one's own opinion as well as direct communication and suggested that young people should go out and see things with their own eyes. For example, they can try to have a conversation with international students on campus.
Daiki, a Waseda University student, who is currently studying at University of Beijing, feels the need to accept the differences.
"It's interesting to see how our cultures and national characters are different from each other despite the geographical proximity," he said.  "I think it's important to understand different ideas, cultures and national characters."
He said that exchange programs for students and scholars between universities would help establish good relations between Japan and China.
"We want China to be our good business partner in the future. I would like to make most out of what I have learned in China," Daiki said passionately.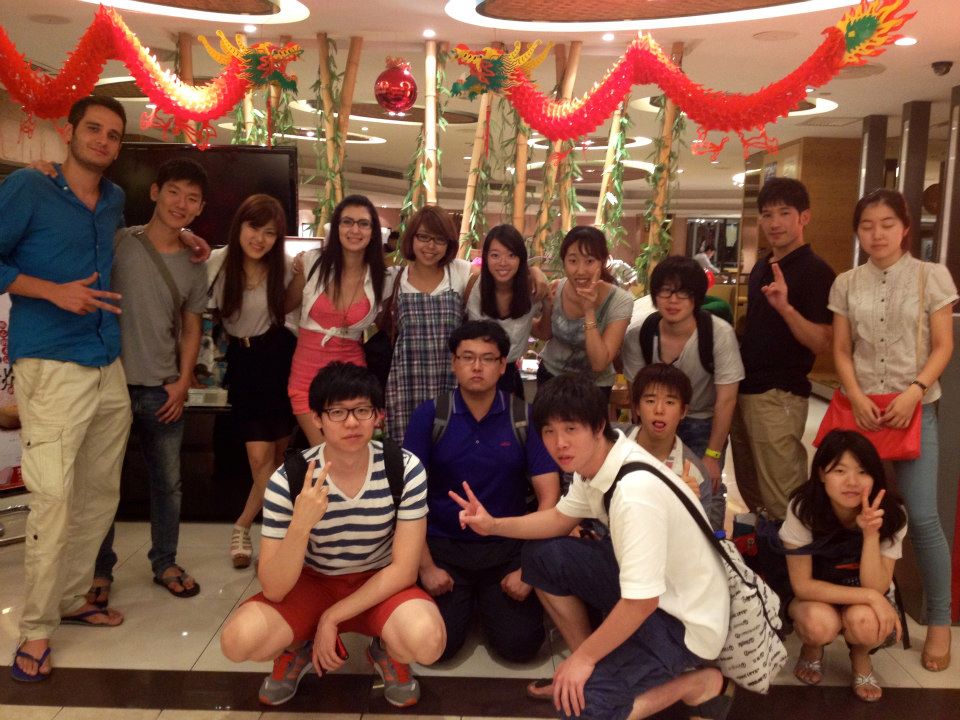 Nevertheless, we cannot see a sign of improvement yet. However, there are some students who want to act as a "Student diplomat" to help improve relations between Japan and China and between Japan and Korea in spite of the current situation. They argued that communicating with international students is the key. Through direct communication, we can build a good relationship that will foster friendly diplomatic ties.
Written by Rina Takeuchi, Saeko Inamasu, Yuichi Hiruta
Edited by Ryo Suganuma