Compared to the public image, Japan's public infrastructure is relatively accessible physically. Elevators and ramps exists at every train station for wheelchair access and tactile strips are paved at major public locations.
However, overcoming physical barriers is only half the battle; many "soft" barriers continue to act as obstacles hindering the daily lives of those with disabilities. A barrier-free environment refers not only to physical barriers, but to invisible barriers such as that of communication and interaction between people with disabilities and those who are able-bodied as well.
Japanese attitude towards those with disabilities may not be hostile, but discrimination and prejudices is still common. Employment remains low and many of the disabled community are still hesitant to venture out in public out of fear of inconveniencing others. In terms of consciousness Japan is still lacking, with many either apathetic or unaware of how to interact with people with disabilities.
Mirairo Inc. was founded in 2010 by President Kakuichi Toshiya, a wheelchair user himself. The philosophy of the company is to create an accessible society, in which anyone regardless of race, gender, or physical attributes, can be part of with ease. To break down 'hard' as well as 'soft' barriers, Mirairo aims for what they call a 'universal design' – a design that can be used by everyone. Whilst the focus is on the disabled community, baby-car users, foreigners, LGBTQ community, and others are all part of their target.
To achieve their goal, the company covers a wide range of fields from consulting for architecture and product design, to research on the needs of those with disabilities. The company also offer training on 'universal manners' – guidelines for how to interact with minorities in the society, such as people with disabilities, LGBTQ, or foreigners.
By encouraging discriminated minority to engage in social activities, the desire to participate in the labor force will grow as well, leading to the positive circulation of economics. In doing so they aim to tap into the economic potential of those who due to the lack of access, did not have the opportunity to use money.
One major project of Mirairo is Bmaps, a map sharing barrier-free information requested by the people with disabilities, elderly, stroller users, and foreigners when they go out. Believing that the "Barrier Of Information' is one of the greatest obstacles, the app is developed as a platform to contribute and accumulate information. Bmaps provides a number of features including spot reviews, report on level differences, provision of 17 different services and facilities, pictures and etc. Currently, Bmaps has approximately 13,000 users, with half of them with some from of disability.
Yet, Bmaps continues to face many challenges. One of them is expanding the number of users of the disabled community. Hopefully, the easier access to information and seeing others with the same disabilities venture outside will inspire others who were more reluctant to do the same. This further highlights the importance of information.
Another challenge is increasing the participation of the general public. In Japan, the issue of barrier free access is not well recognized, thus people would not usually volunteer to participate in providing reviews. According to Mr. Ihara, an employee of Mirairo, "it is much better to collect information which is recognized essential by general public than only from people with disabilities."
Improvements are constantly being made to tackle the issues. The app was redesigned to be more appealing, B-coins are being awarded as incentives to post reviews and the authentication of reviews was also simplified. To make the app easier to use for foreign users, it is provided in five languages.
Mirairo also holds Bmaps festival once a year to interact with companies and users for feedback and to announce new features.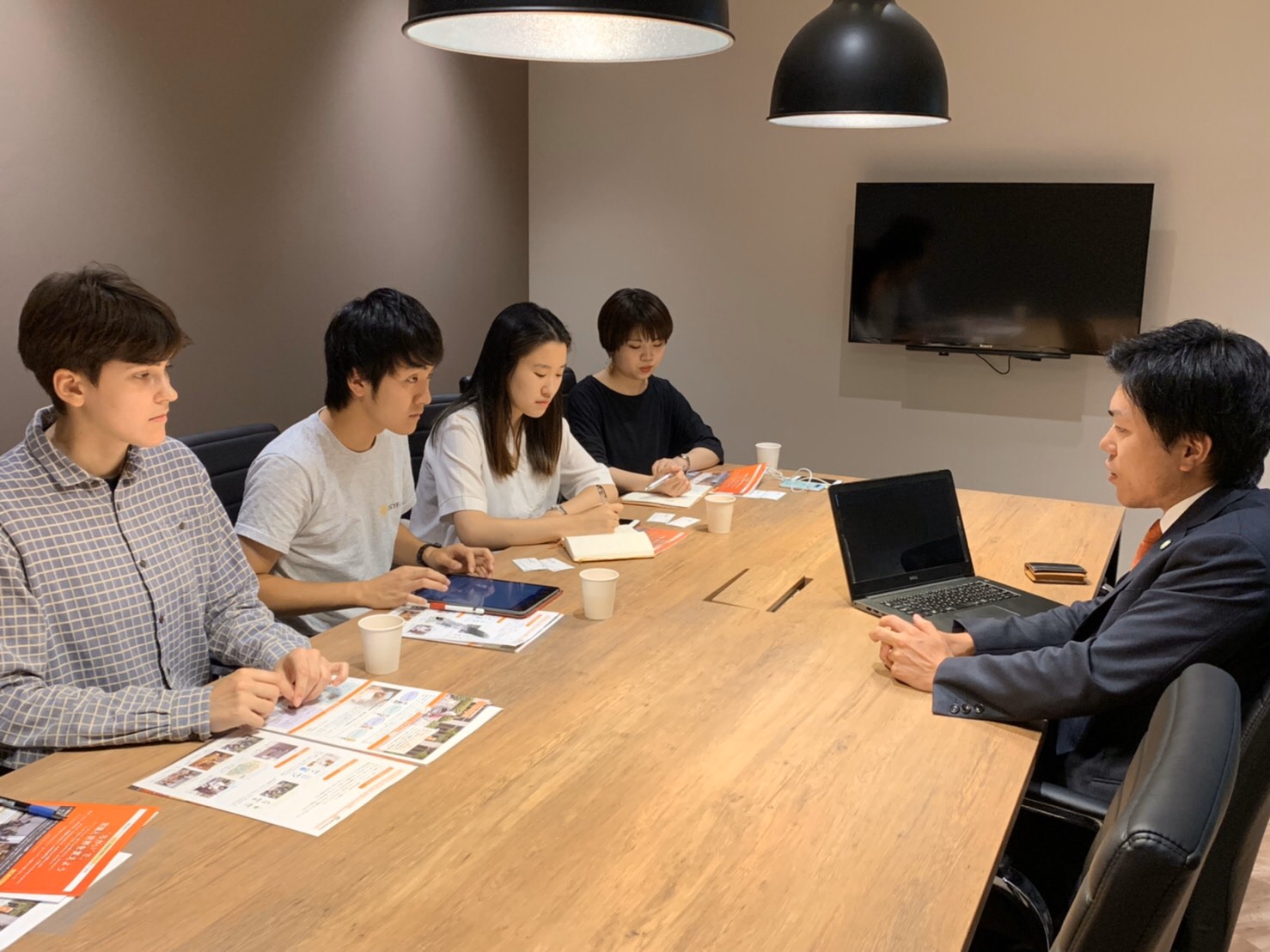 Following BMaps, Mirairo has been developing "MirairoID", a new smartphone application that acts as an electronic version of the disability handbook.
Currently, those with disabilities have to bring their disability handbook, on which all personal information is written, and present it to an attendant every time they wishes to use a disability discount. In addition, it is time-consuming work for attendants to confirm the information in the handbooks as the format of handbooks varies according to the local government.
However, with MirairoID, those with disabilities is no longer need to carry their handbook around. The format is unified as one, with only necessary information displayed on the screen. Consequently, the psychological burden on both attendants and people with disabilities will be reduced. "In the end, we will expand system linkages with transportation facilities such as JR, and we want them [those with disabilities] to be able to prove their identity with just that app," explained Mr. Ihara.
As the 2020 Tokyo Olympic and Paralympic approaches the accessibility of Tokyo as a whole would be under international scrutiny. Expectations for future activities of Mirairo as well as all other organization combating discrimination increases, but hopefully, the pressure will become a positive motivator for all of us to work towards creating a barrier-free Japan.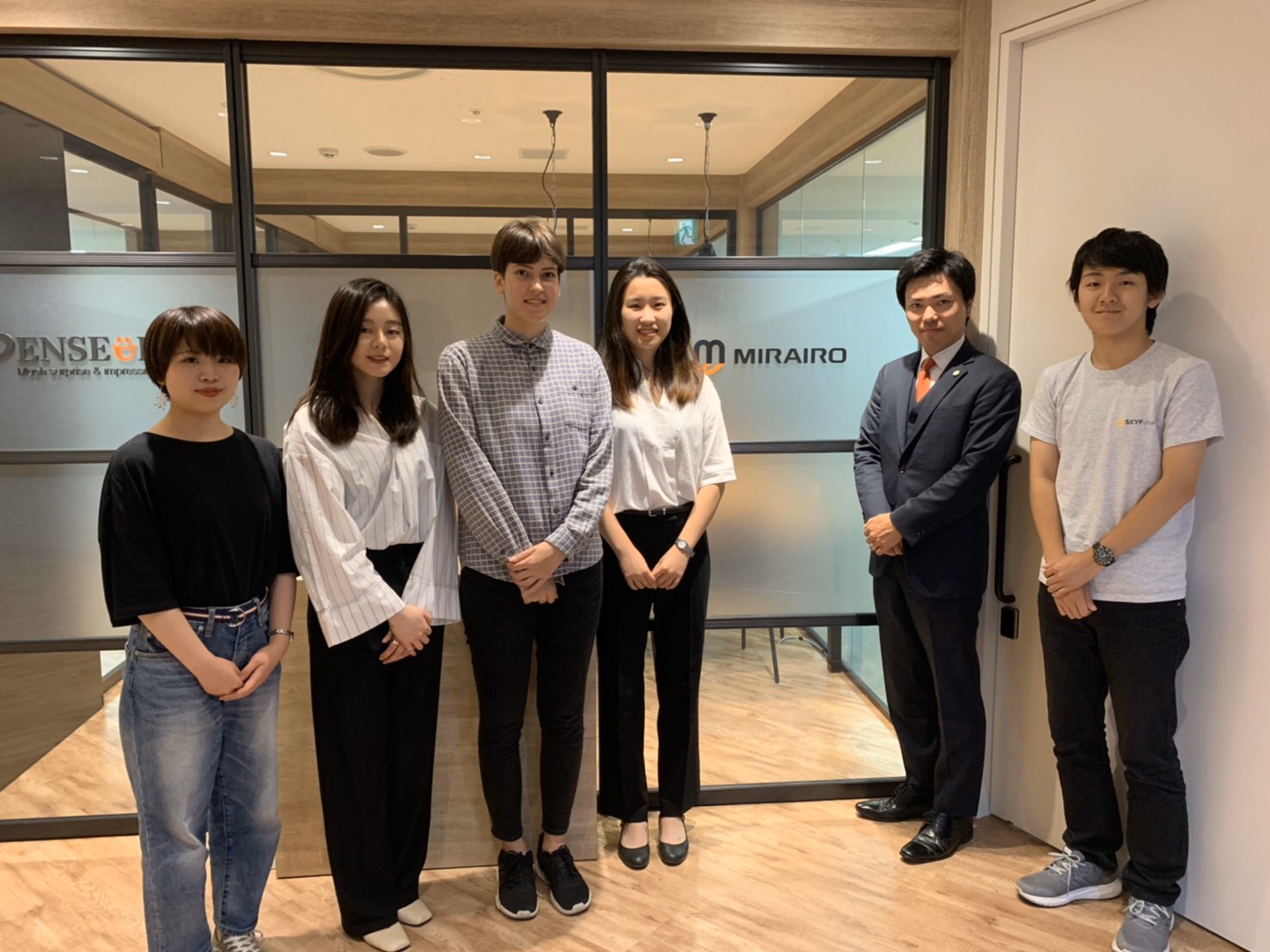 Written by Dagyeom Kim,Aoi Kubota,Lou Ruedel,Maggie Lai
Edited by Maggie Lai