This summer, I traveled in Nepal for 3 weeks and I would like to tell you about it along with the questions made by our club member and also my amazing friend, Jack.

Why did you go to Nepal?

The clear and concise answer to this is my father. My father has been doing anthropological research in Nepal for almost 30 years. He has lived in Nepal on and off in that time, staying in a village called Moduban, which is in Chitwan district where it is famous for a national park with variety of wild animals. There he lived with the villagers, worked with villagers in a form of research called participant observation. I visited Nepal two years ago with him and since then my father's work has inspired me to return, but this time I want it to do it alone. Of course, visiting Nepal, alone, was a difficult decision. I actually made my decision a month before the departure, got a new passport a week before, started packing a day before and I can safely say from all that, it was a very last minutes Trip. The most important preparation required was to ask my father on who to contact and how to travel to get to the places I wanted to visit. Usually, when I travel I can make plans in advance based on the information from the Internet, but as you can imagine traveling to remote areas of Nepal is not so easy to google. The kind of information you can usually find, how to do things, where to go and other touristy information was available for the capital, Kathmandu, but there was none for any of the small villages I would be spending time in. It made me incredibly nervous about the trip, I did not speak a word of Nepali and did not even know how I was going to get to the hotel from the airport. Though, my father told me there was nothing to worry about, he reassured me that Nepali people are very welcoming. While at the time, this did not make me feel any more confident, by the end of the trip I understood what he meant.
What was your favorite memory of Nepal?

I stayed in a district called Chitwan, 6 hours away from Kathmandu by bus. In Chitwan, I stayed in a village called Bansi, which is the small village of people called Tharu. (Nepal is a multiethnic country with about 100 ethnicities living together.) This village is where the Moduban people come to do trades. I had called my father's friend in advance, confirming with him that I can stay at his family's house for 5 days and they were incredibly generous, welcoming me with open arms. I mostly spent my time at home helping his wife out. She did not speak any English, which meant I had an authentic crash course in Nepali. Through her day to day work, I learned how to make fire with wood, how to cook traditional Nepali food and how to feed and care for farm animals. These experiences not only allowed me to gain a broad understanding of what it is like to be one of the Tharu people, but also gave me a greater understanding of the kind of research my father conducts. With my poor Nepali language skills, my understanding of them through vocal interaction was limited, but this did not stop me from having the once in a lifetime experience of learning of the Tharu people's generosity, their way of living, their traditions, and also how they are tackleing their societal problems, such as the movement of young people away from small towns and towards cities.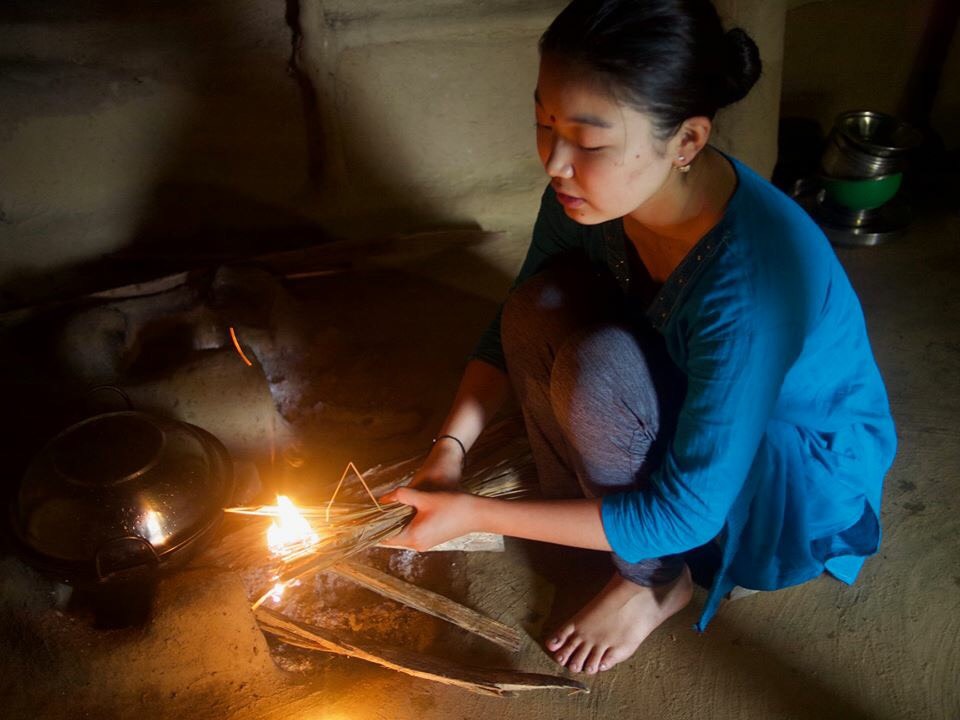 Written by Minori Tachibana
Edited by Jack Brierley