International Report finds freedom of expression at lowest point ever with reporters facing abuse, censorship and undue financial pressure

According to the 2018 'World Press Freedom Index,' released by Reporters Without Borders, Japan currently ranks 67th in its level of journalistic freedom.

Reporters without Borders is an international non-profit, non-governmental organisation based in Paris.  The report is published annually, based on the survey of 180 countries.  In order to distinguish the level of freedom a country enjoys, a questionnaire including 87 questions based on 6 social and political indicators is sent to organisations, journalists, researchers and human rights activists.  Indicators such as pluralism, media independence, censorship, threats or violence is investigated.

Japan's ranking is the worst among the 'G7' nations, and below countries such as Niger, Malawi and Haiti.  While Japan has risen 5 places from last year, this rise has been attributed to worsening conditions in other countries, rather than improvement in Japan.  Japan has experienced a consistent decline in its ranking since 2010, with the biggest single movement being in 2013 where it dropped 31 places to 53rd in the ranking.

According to the report, while Japan generally respects pluralism in the media, "Journalist find it hard put to fully play their role as democracy's watchdog because of the influence of tradition and business interests.  Journalists have been complaining of a climate of mistrust toward them ever since Shinzo Abe became prime minister again in 2012."  Journalists in Japan experience online harassment by the public as well as nationalist groups, for covering 'antipatriotic' subjects or criticizing the government.  Working for the BBC, Mariko Oi reports being called 'traitor,' 'spy,' and being asked 'do you love your own country?' when covering Japanese war crimes in China during the 1940's.  Topics such as the Fukushima Daiichi nuclear disaster or the US military presence in Okinawa also garner heated criticism.

Additionally, Japan's ranking suffers due to a law regarding 'Specially Designated Secrets,' under which whistle-blowers, journalists and bloggers face up to ten years in prison if convicted of publishing information obtained "illegally."

For reaction to the newest report on world ranking, Mita Campus Newspaper Club spoke to Shunsuke Moriyama, an expert on the world of Japanese media, with 15 years as a TV news reporter, in Bangkok as well as in Japan. He is currently a television producer for Fuji TV, as well as teaching a course at Keio University called 'Television Journalism in the real World.'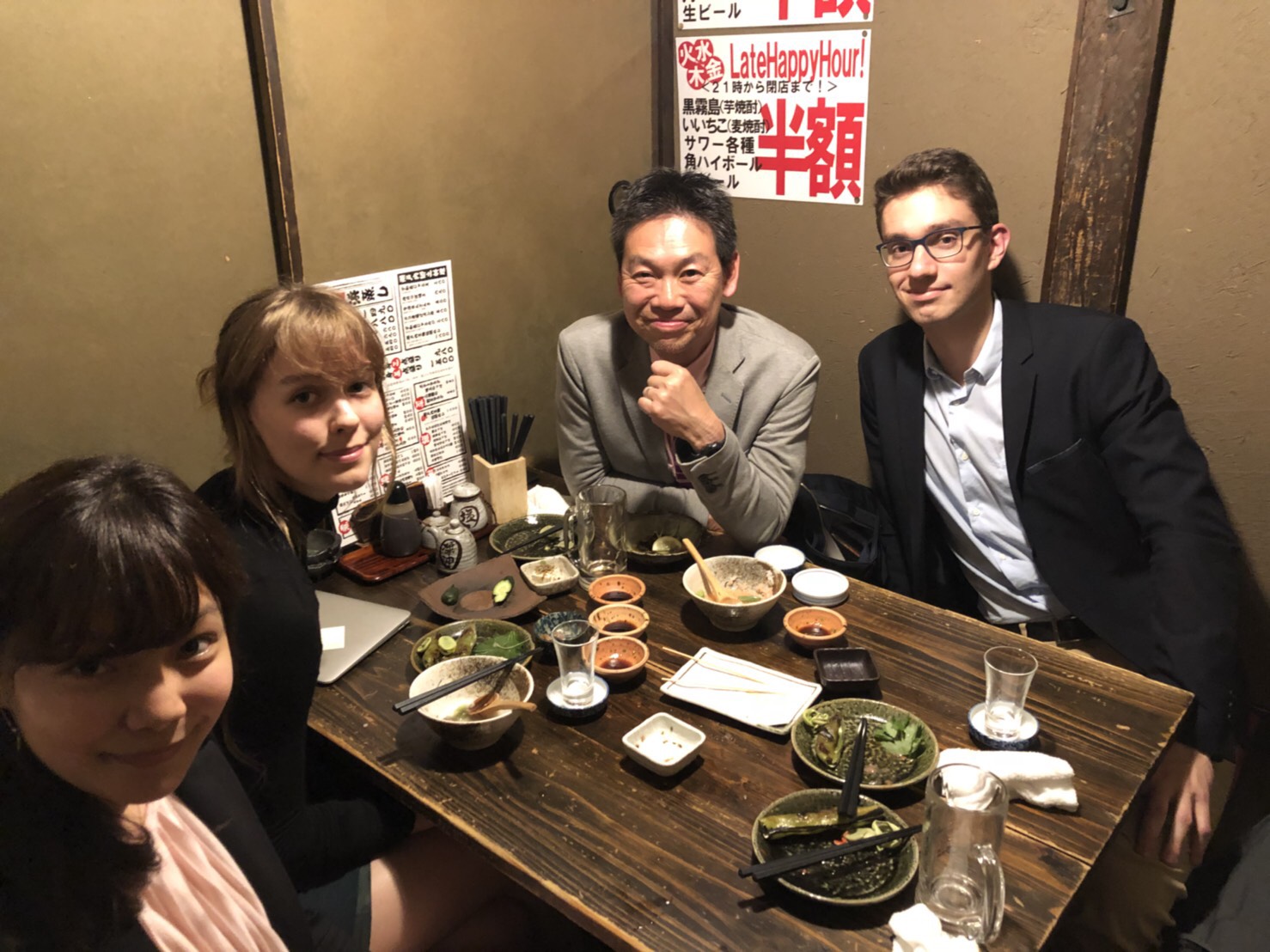 Mr. Moriyama acknowledges that there are problems exist in Japan, however he describes two important factors concerning Japan's ranking which are not distinguished in a blanket survey such as this.

Firstly, he describes the importance of distinguishing between print media and broadcast media. Pointing to a book on Japanese broadcasting law used in his course at Keio, he asserts that while Japanese neutrality and impartiality laws weigh heavily upon broadcast media, the same does not apply to print media.  Because of this, broadcast media cannot have a will of their own, "but newspapers, they don't have to be neutral, they can have their own will." He exclaims, "they can write anything!  They can just criticize the prime minister every day.  But we cannot do that.  That's because of the law."

Mr. Moriyama claims that broadcast media will be held accountable for not strictly following comprehensive rules, and a network will on occasion receive a complaint or warning.  "It's a kind of [constant] pressure for us".  He thinks it is important to identify this difference when discussing pluralism in Japanese Media. Within broadcast media, the pressure of the law results in a more neutral reporting, but also contributes to an environment where speaking out strongly is viewed with disapproval. 

The second major factor he describes is a result of the Japanese societal system at large.  "You don't have a [cultural] right to speak up…You have to obey the company policy."  However, the company policy is not the problem, "all companies have their policy… The matter is, if you have your own opinion, you cannot say that in Japan."  He describes a phenomenon in Japan, where being 'different' or 'speaking out' is viewed negatively. "People are satisfied… We don't have strikes… That is the Japanese people." Japanese people, he asserts, do not look favorably on questioning the status quo or activism in many forms.

Mr. Moriyama observes that with the internet becoming easily accessible to Japanese people within the past 15 years, the situation has changed in many ways.  15 years ago, the "Media's power was very strong, media depended on people and people on media," he explained.  Contemporary society is now faced with a problem where people "Don't care, they can express their opinion on the internet."  Japanese people don't care so much what is written in newspapers or reported on television, but view more online news than ever before, and express themselves online.  This has resulted, as a side effect, in the harsh online criticism of journalists and others who speak out on unpopular topics.

Regarding Japan's ranking, Mr. Moriyama deduces that the "Japanese country and Japanese people are very closed domestically… They cannot compare… they just don't know [of an alternative]" Describing how Japanese people are usually not very concerned with their own countries ranking. He also feels this way, as he believes the ranking imposes European standards of measurement, whereas different criteria should apply to countries in the east, such as Japan and Thailand.  He asserts, "you cannot say better or worse, Just different."

To this end, Mr. Moriyama reminds us that the media must have the necessary awareness of the problems faced and the conviction to address them.  Finally, he adds that intense work is required in facing the greater challenge of public attitude.  Such issues cannot be easily corrected by legislation and will show no progress without vigorous investigation and engagement.
Written by Jack Brierley
Edited by Isabelle Bettridge, Minami Horiuchi, Pierre-Yves Maillard