"We aim to create an opportunity for the participating high school and university students to become each others' role models and take time to reflect and rethink their values", Hidetaka Kawada, a first year studying at Keio University in the Faculty of Law, says. With "Liberal Arts beyond Borders" as their concept, HLAB is an organization that plans and operates innovative education programs through interactions crossing over generations and national borders. As one of their main programs, they hold annual one-week summer schools for high schoolers in different areas in Japan. Kawada is currently serving as the chairman on the executive committee for the summer school that will be held this year in the town of Obuse in the Nagano prefecture.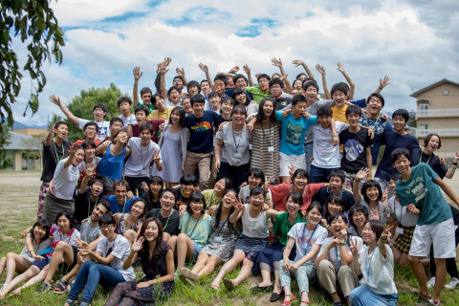 The summer school is organized by university students inside and outside Japan and offers a variety of seminars which transcend the boarders of the traditional "bunkei" and "rikei" which are courses of  quantitative and qualitive. These seminars are created for a small number of high schoolers by a team of a Japanese university student and a student from a university abroad who do everything from the planning to the lecturing. Because their aim is for the participating high school students to think deeply about why English is important in the first place and why they need to study, they address topics and ideas that are not normally covered in a regular Japanese high school. Yuki Yoshinaga, a participant from last year currently in his third year at Keio Gijuku High School, tells us that the seminar which left the biggest impression on him was one in which the students appreciated works of art with different historical and cultural backgrounds and then created one of their own. At the end of the day there was a time set aside for "Reflection", in which the students come together to review what they have done that day and discuss their outlooks and futures. Yoshinaga says that through the summer school, he was able to realize that studying was not something done for school tests, but rather something that you have to take interest in and do yourself. "Through HLAB, I was able to think seriously about my future prospects", he told. Kawada also revealed that there have been many high school students who, after getting a glimpse into the depth of different fields of study, continued to show enthusiasm towards their studies, and that there were even a number of students who started organizations to advertise the regional areas they had spent their summer camps in.
HLAB is now recruiting new members for this year's executive board, and applications are open until February 13th, 2017. There are a large number of positions, ranging from Public Relations, HR, Accounting, and High School Correspondence. HLAB focuses on individuals who are interested in introducing high schoolers to people and ideas they would not normally have the opportunity to encounter, and aiding them in finding their own paths to pursue. "A great part of HLAB is that all the sectors, not only the high schoolers, are able to merit from the experience," Kawada says, reflecting on how he was able to contemplate the importance of studying while planning his seminar for the high school students. Being able to work with students from top universities all over the world such as Harvard University and Oxford University was also something he would not have been able to do if he had not joined the HLAB executive committee.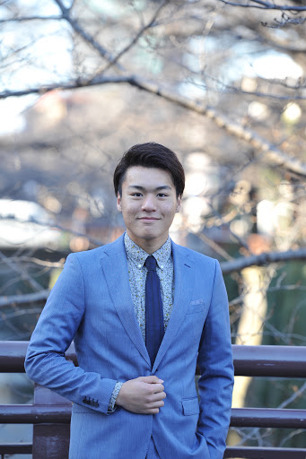 "If you are even slightly thinking about becoming a part of the HLAB community, that shows you have the potential to become a member!" Kawada says passionately.
Written by Naoshi Chiba, Miyu Yamanaka
Edited by Takeru Suzuki