"I have never had a girlfriend," some adults say. Young people in Japan are being more reluctant to love. Good news for them, there is a service called RENTAL KANOJO (Girlfriend in Japanese).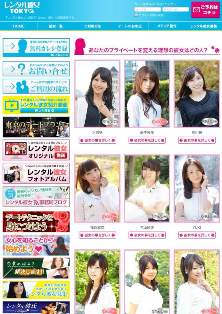 RENTAL KANOJO is a service to provide you a perfect date. RENTAL KANOJO TOKYO is the most successful company in the market. The user chooses a girl and makes a reservation online. The user can bring her to anywhere as if they are boyfriend and girlfriend as long as he follows the rules. With the help of their seniors, RENTAL KANOJO learns to improve their fashion sense. They receive hands on training preparing an actual date. They are professional date planners who have refined manner and etiquette. Users with very little experience can ask RENTAL KANOJO plan their date. For example, they exchange E-mails before they meet. The fee to hire a girl is 5000-7000 yen per hour and the user covers the expenses including transportation and meals. About 200 to 300 people went RENTAL KANOJO TOKYO in a month. Their purposes vary from talking about their problems and concerns to re-experiencing their glory days that has been lost. Surprisingly, RENTAL KANOJO is occasionally hired by women who seek consulting romantic relationship.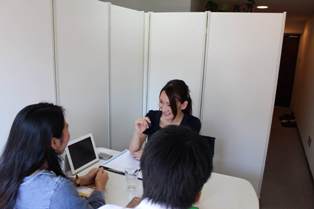 YUKI, an experienced girlfriend, was shy when she joined RENTAL KANOJO TOKYO but she learned from books and seminars about how to be friendly and practiced smile with mirrors. Now she has many clients including women and she supports other girlfriend and offers advice. "Our clients are looking for something satisfies their daily lives," said YUKI. Girlfriends must be sensitive to the feeling of their client and be able to create the experiences their client dreamed of. A considerable number of men say they are not good at communicating with women because they have few opportunities to interact with them. RENTAL KANOJO TOKYO saw this as a business opportunity. "RENTAL KANOJO " needs to have the advanced communication skill, interest for people, and consideration for others.
Surprisingly, women do not necessary have high communication skills when they apply for this job. According to YUKI, many girls come to the interviews in modest clothes and they appeared to be shy. Today's No.1 RENTAL KANOJO, Saki Mizuki, the most popular girlfriend, was exactly like that when she came but she grew strive to become NO.1. RENTAL KANOJO is not just a business they claim, they aim to help both of their staff and clients to grow.
Written by Arito Otomo, Aimi Takanaga, Nozomi Watanuma
Edited by Mizuki Hosoe
Postscript
I decided to write about Rental girlfriends out of curiosity.  However, I was surprised at its novel system. I thought that rental girlfriend, which values one to one communication, is needed nowadays because the connection among people is getting weaker.  Arito Otomo
When I knew about Rental Girlfriend, I was really interested in innovative service of it. I think the number of enterprises such as this would increase steadily, as a rage of teen idols is not dying out. I hope readers would cast their eyes on brand-new styles of Japanese companies.  Aimi Takanaga
The subject of this article is something most people would not get close to in their life so the whole process of writing was truly a great experience. I learned so much from the interview and a lot of which are something I could not know if I did not come to write about this topic. Thank you so much to all of those who are reading this now and those who supported making this article.  Nozomi Watanuma