Ireland entered into its diplomatic relations with Japan in 1957 and 50 years have passed since the Japanese Embassy was established in Dublin. The two countries are far apart, so their relationship may seem weak, but they have had close ties. When the Great East Japan Earthquake occurred, Ireland offered a large amount of donations and relief supplies to us through EU and Japanese Red Cross Society, and still remains one of our friendly nations.
The new Irish Ambassador came to Japan in September, and her name is Anne Barrington. She is a petite woman with a charming smile. When asked about the obstacles she has faced as a working woman, "None," she said, "I have never looked at it as a male-female thing."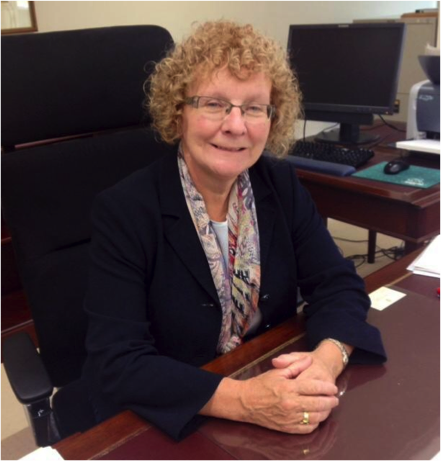 Born in a small country, she felt the need to explore other countries and absorb their cultures and values, and bring them back to her homeland. When she was a student, she traveled to big cities such as Paris, London and New York every summer vacation and broadened her perspective toward other countries. Her destination was not limited to developed countries. She was an active member of United Nations Volunteers (UNV) in South Africa for two years. Experiencing both wealthy and non-wealthy countries, Ambassador Barrington encourages students to visit many countries, as "students never have more time than now. 
Ambassador Barrington lives with her family, and her husband supports the housework. Today, there are more women who take up the leadership roles, but maintaining a good work-life balance is not easy. Though, it was not true for Ambassador Barrington who has never felt challenged and suggested that men and women should change their lifestyle according to their situations.
"It is a good start that Japan and Ireland have appointed more women into the cabinet and also a very good signal that there is an understanding that women have a lot to contribute to. That change of culture is required."
Ambassador Barrington says Japan and Ireland have many things in common; abundant nature, good-natured national people and so on. In addition, she was fascinated with sumo, a Japanese traditional wrestling, which she saw in Ryogoku Kokugikan, an indoor sporting arena mainly used for sumo tournaments. She also wants to learn Japanese cooking. By that, we are reminded that the ambassador is also a mother and a wife. The girl who used to travel around the world has now just started her new adventure as an Ambassador of Ireland in Japan.
Written by Moe Noguchi, Yamaha Sato
Edited by Serina Omata
Postscript
I never thought I could visit the Ireland Embassy twice, as an internship student and an interviewer. Through this experience, I once again realized the importance of human relationship, and once again felt lucky and grateful to have this experience. Ambassador Barrington told us college students to challenge doing things because we have a lot of time now… Do we or not have time?? For a fulfilling life, maybe it is time not to use but create time now.
Moe Noguchi
It is precious for me to meet the Ireland embassy and to interview Ambassador Barrington directly. I understood the importance of going overseas to explore many things because Japan is a small island like Ireland. Moreover the lifestyle of working woman is my own concern, so it is beneficial for me to listen to a woman working as a successful ambassador. In this article, I tried to write about her great potential she has throughout her life.
Yamaha Sato